Obituary
John Arthur Eaton (1932-2022)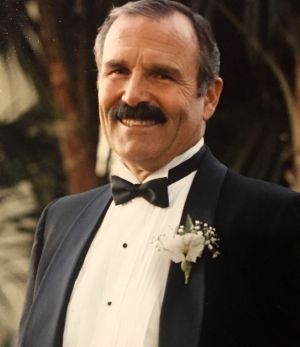 John Arthur Eaton (1932-2022)
After a short battle with cancer, our beloved dad, John Eaton, went home to be with his Savior. He joined his many loved ones already there.
John was born in Bakersfield, CA, and was the eldest child of John and Ruby Eaton. The family moved to the Fillmore area, where John met and married his high school sweetheart, Lynn Maxwell. Three children were born to them: Gary, Leah, and Tami.
John served as a Navy gun captain in the Korean War and came to know Christ during those years.
In 1963, after completing missions' training, John and Lynn took their young family to the Philippines, where they served as missionaries for 12 years with New Tribes Mission (now Ethnos360). They lived in the mountains of Nueva Viscaya, surrounded by the Kalanguya tribal people, to whom they brought the Good News of Jesus Christ. There is still a strong church among the Kalanguya people.
In later years, John was wed to Claire Caudle of Santa Barbara.
Some of our dad's (Papa's) greatest joys were taking friends out to eat, flying small planes, meeting new people, fishing, traveling, and telling anyone about the Good News whenever he could bring it into the conversation.
Our Papa was preceded in death by his parents, as well as his younger brother, Tom. He is survived by his sister Sara (Donald) Barlow of Cotton Valley, AZ. He is also survived by his son, Gary (Kellie) Eaton of Newcastle, Australia; daughter Leah (Peter) Humphreys of Ontario, Canada; and daughter Tami (Charlie) Rutledge of Camarillo, CA.
How Papa John loved being a grampa and a great grampa! He is deeply missed by the whole family and leaves behind 12 beloved grandchildren and 33 wonderful great grandchildren.
A celebration of Papa John's life will be held on March 30th at 2 pm at Chapel City Church (2310 Ventura Blvd, Camarillo, CA).
In memory of Papa John, donations are being made to the missionary counseling ministry of Peter and Leah Humphreys. If you would like to contribute, donations can be written out to Ethnos 360, and sent to 312 W First St., Sanford, FL 32771, with a note designating it for Peter and Leah. Online donations can be made here:
Rejoice with us in Papa John's promotion to Glory!