Obituary
John Allan Harm (1942-2016)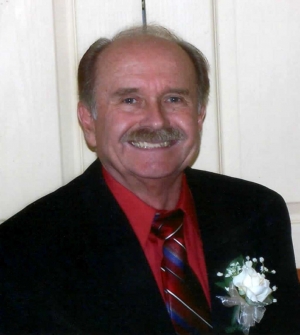 John Allan Harm (1942-2016)
John Harm passed away on October 3, 2016, 5 days after he was diagnosed with liver cancer. He was surrounded by family as he went home to be with the Lord. Anyone that had the pleasure of meeting John Harm was truly blessed.
John is now the guardian angel over his wife Barbara, his children; Jodie & RayMel, Russel & Lorraine, Jace & Rebeccah, Tracy & Clark, and Laura; his grandchildren, Travis&Jenny, Amber&Jose, Nicholas&Connie, Justin, Nathaniel, Cassandra&Dan, Matthew, Malorie, Mark, Ashlea&Hector, CJ, and Kristopher; and his great-grandchildren; Ava, Diego, Emma, Micah, Symphony, Josiah, Izaiah, and Dominic. He will also be watching over his siblings; Jim&Jan, Lorinda, and Patty, and all of their children and grandchildren.
John's parents James and Lorinda, his brother Bob, and his best friends Stan & Jan all welcomed John home into Heaven.
John was born on July 30, 1942 to the parents of James E. and Lorinda Harm. He had 3 siblings; Jim, Bob and Lorinda. He was born in North Dakota and moved to Long Beach before starting school. He graduated from Robert A. Millikan High School, class of 1961.
After high school, John served his country in the Army as a firefighter during the Vietnam war. After the military, John found his passion as a firefighter/Paramedic for L.A County where he saved many lives, helped deliver many babies, calmed many during emergencies, found resolutions for those that thought there were no answers, and served others through God's grace with his whole heart. He spent 37 years at station Station 111 in Santa Clarita, CA. John grew very close with his brothers at the station and his crew was later named the "God Squad". They had a brotherhood that lasted many years and after most retired, the God Squad and other firefighter friends kept in touch by scheduling monthly poker tournaments.
John met the love of his life Barbara. It didn't take him long to realize that Barbie (as he called her) was his bride to be. There first date was in December and they were married by February. Soon they relocated to Fillmore, Ca where they purchased their home, which would later be named the Harm Farm. It was easy to see, by the way he looked at her, that he loved her very much and he never complained when she always had them dress in matching outfits. He showed his endless love for her everyday. He treated her with chivalry and always opened her doors, held her hand, kissed her hello and see you later, prayed with her and for her, stood by her side during life's best and most difficult times, and eased her pains to the best of his abilities.
John also loved his 5 children, 13 grandchildren, and 8 great grandchildren whole heartedly. He was their shepherd and protector. He shared beautiful memories over the years of swimming in the pool, playing in the creek, watching countless movies, relaxing in the hammocks, playing cards with his best friends Stan and Jan ,going to literally hundreds of birthday parties, celebrating life achievements such as graduations, promotions, marriages, and being present for the births of all of his grandchildren and great grandchildren, and so many more special times. He always put his family first and his family could always count on him unconditionally.
When John and Barbara purchased the Harm Farm, they knew it was a fixer-upper. Even though the farm required plenty of hard work and labor over the years, the farm was his place of refuge. He found it therapeutic to work on the land and while doing so, he created an atmosphere full of joy and peace for others that came to visit. John and Barbara welcomed many family, friends, church members, and even strangers to their home over the years. After visiting the Harm Farm you would feel a huge weight lifted off your shoulders, rejuvenated, and ready for life. John was a great listener and had life's wisdom to share.
John had an undeniable strong work ethic and a servants heart, which is why many called on him when they were in need. He was always the first to arrive and he stayed until the job was complete. Somehow, he always had materials that were needed that you didn't think of until he was there. There was never a problem he couldn't fix and never a question he didn't have a response to, yet he always remained so humble.
He was very active in the Fillmore Foursquare Church. He became very close with the pastor and many of the members. The Harm Farm was always open to host activities for the church gatherings. John and Barbara were also on the citizen's patrol. They volunteered for over ten years for the City of Fillmore and enjoyed helping out the community.
John had an appetite for life and a pretty healthy appetite as well. He wasn't a picky eater and he often told the story of how he'd throw things together that he found in the cabinets and create burritos. Everything tasted good in a tortilla to him.
John loved the holidays and all of the memories that were created with his family. He will be missed as the referee for the dice game during Christmas, cutting the turkey for Thanksgiving, lighting the fireworks on the 4th of July, and bringing cut up watermelon and his yummy guacamole to potlucks. Not only will we miss him for the holidays, but we will miss everyday with every breathe we take. He was a loving, joyful, hard-working, humble, respectful, wise, caring, genuine, supportive, family man that loved the Lord with all of his heart and a great example for others to follow. This world will never be the same without him.
A celebration of life will be held on Saturday, October 22 at 11am at Faith Community Church, 461 Central Avenue, Fillmore, CA. Following the services, lunch will be served and everyone is encouraged to share their memories of John with the family.
Grandpa, I love you more.