Obituary
John Albert Perez (1926-2012)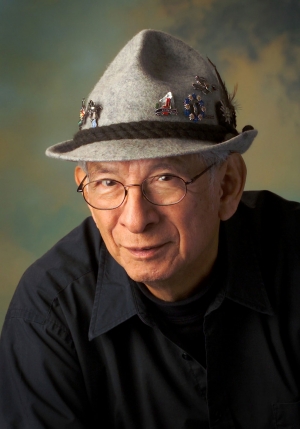 John Albert Perez (1926-2012)
John Albert Perez, 86, of Fillmore, California, passed away Sunday, October 7, 2012. He was born in San Antonio, Texas to Juan Alberto and Ruth Castillo Perez. John was the eldest of seven children. He grew up in Detroit and then lived and worked for many years in Dearborn, Michigan. He moved to Fillmore in 1980 where he worked as an an Instructional Aide in both Fillmore Junior High and Fillmore High School until he retired in 1992. After two previous marriages, in 1982 John married Luanne Hebner Ellison, the Home Economics and Art teacher at Fillmore Junior High School.
John was passionate about being an adventurous eater and cooking for the family. He loved to dance whether it was square dancing or dancing out on the town. He was enthusiastic about keeping up-to-date with the news of the world and actively followed every championship boxing match. John was attentive to maintaining the home he shared with his wife of 30 years and was eager to make a lasting contribution through his work at the school and through his church. He was a card-carrying teamster who loved to talk about politics and never missed an opportunity to discuss the issues of the day or vote for his candidate or issue.
John and Luanne became dedicated travelling partners during their entire marriage, going on trips during every school break and vacation. This same plan intensified in their retirement years with the agreement to go some place for at least two nights, every month.
Most of all, John was a quiet man with a soul full of wisdom and a positive attitude toward life.
He is survived by his wife, Luanne Hebner Perez and son, John Albert Perez, Jr. (Montebello, CA) and three stepsons, Steven Bruce Ellison (Reno, NV), Jeffrey Brian Ellison (Mesa, AZ) and Theodore Scott Ellison (Oakland, CA) plus his four brothers Ralph, Edward, John, and Henry Perez and the rest of his very large number of Perez relations, most of whom still reside in Michigan.
Donations in his honor may be made to Bardsdale Methodist Church, 1498 Bardsdale Avenue, Fillmore, CA 93015, for the planting of roses in a small garden dedicated to John.