Obituary
Joe Paul Gravley Sr. (1932-2012)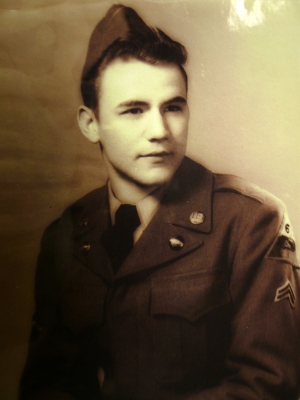 Joe Paul Gravley Sr. (1932-2012)
Joe Paul Gravley Sr. passed away peacefully on September 22, 2012 in Henderson, NV. Joe was born in Poteau, OK on February 9, 1932 to John and Ruby Gravley and was the fourth of five children. He was raised and went to school in Wichita, KS. At the age of 18 he joined the army where he proudly served his country from 1950-1953. In 1955 he married the love of his life Ellen Mae (Akers) Gravley. They were married for 57 wonderful years and had 5 children. In 1974 Joe brought his family across country to a place called Fillmore, CA to raise his kids and be near other family members. He lived there for over 28 years then moved to Henderson, NV in 2002 to retire with his wife. He was well loved and will be dearly missed.
Joe is survived by his wife Ellen Mae Gravley, his 5 children and their spouses Angela and Steve Core, Joe Jr. and Thaisa Gravley, Rhonda Asfor, Shiryl and Bob Mandeville, Leanne and Phil Mori, along with 9 grandchildren and 5 great grandchildren.
A Memorial Service will be held on October 20, 2012 at 1:00 PM at the Fillmore Foursquare Church located at 324 Sespe Ave, Fillmore, CA.