Obituary
Jo Ann Dunehew (1941-2019)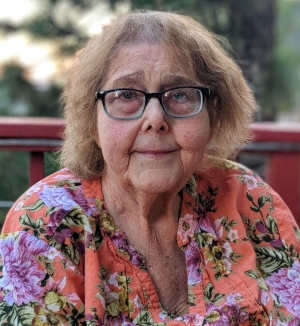 Jo Ann Dunehew (1941-2019)
Jo Ann Dunehew was born on, August 7, 1941 in Missouri, and passed away on Nov 7, 2019; In Ventura CA.
Jo Ann was a lifetime resident of Ventura County, she grew up on Rancho Sespe just west of Fillmore.
1960 was a big year for Jo Ann; she graduated from Fillmore High School and married Tommy Joe Dunehew in the same year. She spent her career working at the packing house on 3rd St. in North Fillmore. She retired in 2012, after 45 years. She was an incredible wife, mother, grandmother and great-grandmother.
She is preceded in death by her Father, Omer Townsend, Mother, Mary Townsend and brother Burl Townsend.
She is survived by her Husband, Tom Dunehew Sr.; and 3 Sons: Tom (Marisela) Dunehew Jr, Don (Patricia) Dunehew and Richard Townsend.
She is also survived by 12 Grandchildren and 9 Great Grandchildren.
She will be dearly missed by all.
Funeral Services for Jo Ann will be held on Wednesday, November 20, 2019 starting with a Viewing at 4:00pm at Funeraria Del Angel Santa Paula, located at 128 S. 8th St in Santa Paula, followed by a Memorial Service on Thursday, Nov 21, 2019 at 10:00am at Funeraria Del Angel Santa Paula. Graveside Services will immediately follow at 11:30am at Bardsdale Cemetery, 1698 S Sespe St, in Fillmore.