Obituary
Jesse Henry Reynolds (1934-2014)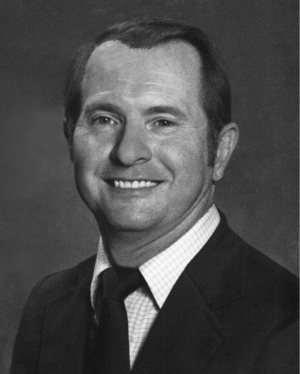 Jesse Henry Reynolds (1934-2014)
Born in Oklahoma to parents William & Clara Reynolds, Jess was 2nd oldest of seven children. His family moved to Fillmore, California in 1943 when he was age 9. In 1956-57 while stationed in Germany Jess served in the U.S. Army, Artillery division.
He returned to Ventura County to work in the burgeoning space industry in the 60's. Jess was employed by companies such as Raytheon, Packard Bell and Spa-Com Electronics working on such space programs as Mariner, Pioneer, Apollo and Viking. He went on to work for General Signal Corp. which designed and produced flood control equipment for various municipalities. Jess finished his career as Manufacturing Manager for MPO Videotronics, Inc., making custom integrated audio/video systems for the professional market.
A loving Father who invested his time helping coach little league, basketball and anything asked of him for his sons and grandchildren. An avid Lakers fan since they were in Minnesota. He also followed both the Dodgers and Angels, but mostly the Angels recently. He taught his sons to have a great work ethic and to be moral and just men. He will be missed, but never forgotten.
He is survived by his wife, Marilyn, sons Scott & Tom, daughter-in-law Susie, Grandchildren Kyle & Rebecca. His siblings, Billy (deceased), Elma-Lou, Pat, Grace, Joyce and Merle.
Graveside Service to be held on Monday, August 18, 2014 at 10:00am, Bardsdale Cemetery 1698 South Sespe Street, Fillmore, CA 93015. Services entrusted to Skillin-Carroll Mortuary 600 Central Ave, Fillmore, CA 93015.