Obituary
Jennie L. McKnight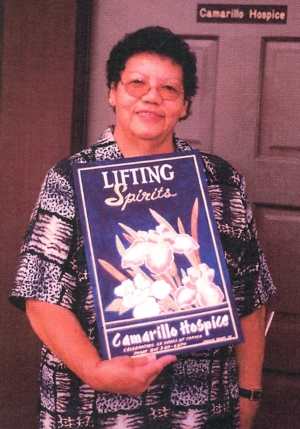 Jennie L. McKnight
Jennie L. McKnight's painting have been the work of a long and wonderful road to finding her style, always focusing on the emotion her paintings evoke in the viewer. Her studies of art began at Compton College receiving her Associate of Arts degree in a double major which were Fine Arts and Engineering. Further studies took her to the Otis Art Institute, of Los Angeles, California.
Jennie's formal work began at McDonald Douglas, Long beach, Cal. She worked in the design engineering, as an Electro-Mechanical Draftsperson. The artist has exhibited in many places and has won various awards.
Jennie was a true example of a loving, compassionate, respectful person.
She is survived by her siblings Patrick McKnight and Wanda McKnight, her Friend of 44 years Rachel Lopez and many nieces and nephews.
Services will be held Saturday June 28, 2014 at 11:00am, at Skillin-Carroll Mortuary 600 Central Ave, Fillmore, CA 93015.