Obituary
Janet C. Howarth (1931-2022)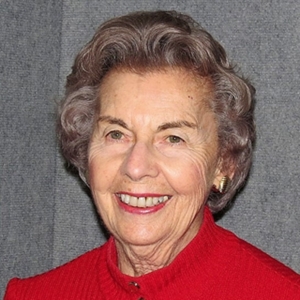 Janet C. Howarth (1931-2022)
A longtime resident of Fillmore, Janet C. Howarth, passed away peacefully on August 29th, 2022 in Santa Barbara at the age of 91.
Janet was born on June 19th, 1931 in Philadelphia, PA, and was the daughter of Dr. and Mrs. Walter E. Howarth. She graduated from Frankford High School in Philadelphia in 1949 and moved to Fillmore, CA in August of 1956 when she married her husband, Fred Howarth. They started a family with daughter Joan and son John and lived on their citrus ranch in Bardsdale for over fifty-six years.
While living in Fillmore, Janet was a long-standing member of the Trinity Episcopal Church, and her Christian faith was always the center of her life. In addition, she was actively involved in the Farm Bureau Young People's Group, the Ebell Club, Job's Daughters, and other related organizations and activities.
Janet loved her family and spending Summers and Holidays together in Nevada City where the family enjoyed a second home in the Sierra Mountain foothills. Janet also valued the many friendships she had made both in Philadelphia and California and was passionate about staying in touch with everyone by celebrating birthdays and other special occasions.
After the passing of her husband and moving to the Samarkand Retirement Community in Santa Barbara, Janet started a new chapter in her life and spent the next nine years continuing what was important to her; faith, family, and friends. Janet volunteered at The Samarkand's Chapel where she established many wonderful new friendships. She also continued to stay in touch with her many old friends and enjoyed the love and support of her children.
A loving daughter, wife, mother, grandmother, and sister, Janet is survived by her daughter Joan Swift and husband Tim, of Marina del Ray, CA, son John Howarth and wife Barbara, of Granite Bay, CA, grandson Dr. Kyle Howarth, of Dallas, TX, and granddaughter Sara Howarth, a RN in San Francisco, CA. In addition, Janet is also survived by her older sister Jean Latimer, of Cincinnati, OH. Janet's twin sister, Joan Igler, passed away in 2017.
The family asks that any donations be made in the name of Janet Howarth to further the ministry of Trinity Episcopal Church, PO Box 306, Fillmore, CA 93016.