Obituary
Jacqueline Monier Cassidy (1938-2021)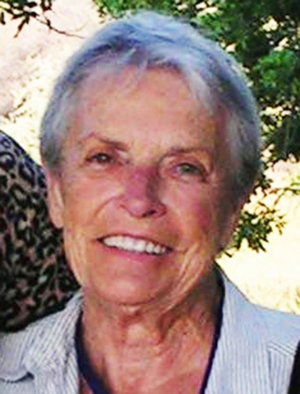 Jacqueline Monier Cassidy (1938-2021)
Jacqueline Monier Cassidy passed away peacefully in Fillmore, California, on January 10, 2021 at the age of 82. After surviving the Covid-19 virus in July of 2020, this second time to contract the virus this January was too much for her fragile system to handle.
Jacqueline was born on December 16, 1938 in Montreal, Canada and was the daughter of Clara and Louis Monier. She was preceded in death by her husband, Larry Jack Cassidy. She is survived by her children, Donna Cassidy, Linda-marie Monier, Larry Cassidy, and Kelly Cassidy. She is also survived by eight grandchildren, ten great-grandchildren, extended family, and her four siblings.
Jacqueline grew up in the French-speaking Monier home in Montreal with brothers, Jean and Louis, and sisters, Marie and Therese. As a teenager, she moved to California where she met Larry Cassidy and raised four rambunctious children in Fillmore. She was active in the community and worked at the Security Pacific Bank as a teller. Later, she became the sole-owner of a "laundromatic" (as she called it) in Fillmore where she was proud to have repaired the washers and dryers on her own. Jacqueline always set ambitious goals and enjoyed many years working at the County Government Center in Ventura prior to her retirement.
Jacqueline's generosity was unmatched and she touched the lives of all she met. She had an exuberant personality, infectious smile and laugh that filled the room. She shared her love of adventure in nature, reading, music, gardening, and cooking with her family as she showed them how to find the magic in life.
Jacqueline meant the world to her family and will be missed by us all. She will be buried alongside Larry Jack Cassidy at the Bardsdale Cemetery in Fillmore, California. Her encouraging sentiments with her French accent and occasional "oui, oui" and "ooh la la" will always be with us as she joyfully bounces from cloud to cloud.