Obituary
Jacob Seigler Jr. (1928-2022)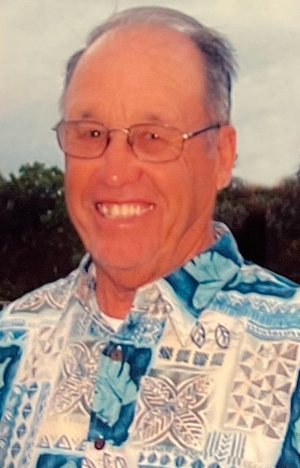 Jacob Seigler Jr. (1928-2022)
Jacob Seigler Jr, born in Bardsdale CA on July 3rd, 1928, the youngest of 10 children to Jacob and Myrtle Seigler, passed away peacefully at his Fillmore home on April 27th.
After graduating from Fillmore High, class of '46, Jake spent 2 years in the U.S. Army serving in Korea, earning both the Bronze Star and UN Service Medal as a member of HV Mortar CO 223D.
Upon returning home, he met Wanda, his soul mate and wife of 67 years. Their life together was filled with much love and adventure. Jake enjoyed camping, hunting and a special passion of fishing on his boat, Mai Toi. He could sure tell a good fish story, some actually true.
Jake was a hard worker who earned praise as one of the best mechanics and heavy equipment operators in Southern California. He was always willing to teach his skills to others and generously gave his time and equipment to help develop and improve the Santa Paula Little League Field, Fillmore HS student farm and the Santa Paula Airport. He also continued the family tradition of farming by maintaining a 10 acre ranch in Bardsdale, growing both oranges and avocados.
In addition to being a loving husband to his beautiful wife Wanda, Jake was a proud and loving father and grandfather to his son Richard (Clara), daughter Mary Ann (Clint). And granddaughter Angel Hernandez.
We would like to extend this special thanks to Jake's caregivers and the staff from Mission Hospice for their excellent and loving care.
A remembrance gathering for Jake will be held June 12th at 1 PM at the Fillmore Railroad Museum. In lieu of flowers, donations are suggested to the Fillmore Alumni association scholarship fund.