Obituary
Ismael O. Martinez (1950-2015)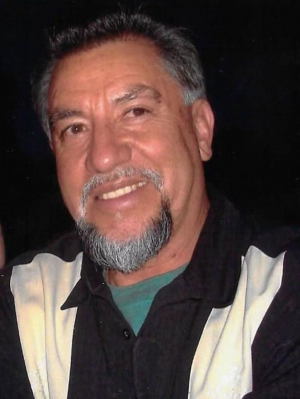 Ismael O. Martinez (1950-2015)
Ismael O. Martinez, 64 of Fillmore, Ca. passed away Sunday April 19,2015. Ismael was born December 14, 1950 in Jalisco, Mexico by the age of 16 his father brought him to America.
Ismael worked at P.P.G. also as a machinist for ABEX Aerospace division. His true calling was to transport children to and from school safely. He was a school bus drvier/grounds keeper for Fillmore Unified and up till the time of his death currently working for Briggs School District, He loved driving his school bus.
Ismael enjoyed trips to Las Vegas with family and friends, Visiting his family in San Bernadino. And also enjoyed going fishing trips. He loved to end his day with prayer and a cold one.
Ismael was a beloved son , father ,uncle ,grandfather, and friend.
Ismael was proceded in death by his father Elias Ortiz Martinez. He is survived by his loving Mother Amalia Martinez Children Ricardo Martinez (andrea) Veronica Martinez, Pablo Martinez Grandchildren Maritza, Ava, Jordan Martinez 6 Brothers and 6 Sisters and Godchildren He is also Survived by his long time companion Michelle Medina and her son Gilbert Medina.
For map and directions to ceremony locations and to sign the family's online guestbook, share memories and post pictures please visit our website: www.santapaulafuneralhome.com
Funeral Arrangements are under the direction of the Family Owned & Operated Robert Rey Garcia Jr. Funeral Services, Santa Paula. 805.229.7054.