Obituary
Inez Gonzalez (1931-2013)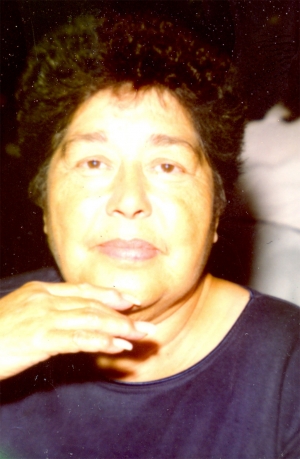 Inez Gonzalez (1931-2013)
July 9, 1931 - October 18, 2013
Inez Gonzalez passed away at her home surrounded by family and friends on Friday, October 18, 2013 at 5:00pm.
She is survived by her three daughters, four sons and loving grandchildren.
A rosary will be held at Skillin-Carroll Chapel, 600 N Central Avenue, Fillmore, CA 93015 on Friday, October 25, 2013 from 11:30 to 12:00pm. Followed by a mass at St. Francis of Assisi Church, 1048 Ventura Street & Hwy. 126 at 12:30pm Graveside to follow at Pierce Brothers Santa Paula Cemetery, 380 Cemetery Road, Santa Paula, CA 93060.