Obituary
Herbert G. Sauceda (1945-2020)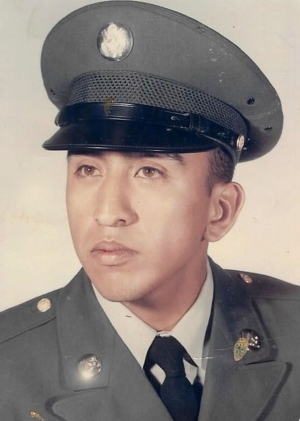 Herbert G. Sauceda (1945-2020)
Herbert G. Sauceda passed away on the land he loved the most inside his home on Friday, March 27, 2020. Herbert was born on October 3, 1945 and a lifelong resident of Piru, California. He spent his career as a top technician at Polly Carbon Inc. in Valencia, CA., in which he eventually retired from.
He is survived by his only brother Ruben his wife Ramona. Nephews; Ruben wife Maria, Timothy, Isaac and Mateo. Nieces; Romelia her husband Matt, Lorraine, Enjoli and his princess and only great Niece Elize Mercedes. He enjoyed watching Elize dance taking her to most dance classes and always encouraging her dreams. He never missed one of her recitals, shows or competitions and weekly stops at IHOP after practice was there must have routine!
In his earlier years he played as a lead guitarist in a band and was and a huge fan of the outdoors specifically fishing and hunting. After retirement he even worked at one of the local shooting ranges in Piru, CA. He worked there for many years and was admired by all who knew him and was known to always get you on target. One of the things he was most proud of was serving his Country. He served in the Vietnam War for the U.S. Army first Battalion 28th infantry first infantry division. He received several metals during his term but one most recognized was his accommodation for heroism. After a massive rocket attack his entire battalion was in golfed in fire yet he rushed to assist in treating and evacuating the wounded men. Despite being hit several times with flying Shrapnel he still continued delivering vital resupplies of ammunition to forward positions. He was truly the definition of an American war Hero and admired by all who knew him. Although He will be dearly missed, he will continue to live in the hearts of his loved ones. He always said, his "Princess Elize" was his world so for now we'll be his moon until we meet above the Sun.
Graveside services for Herbert will be held on Friday, April 3, 2020 at 12:00 PM at Piru Cemetery. Funeral Services are under the direction of Robert Rey Garcia Jr. Funeral Services.