Obituary
Henry Edward Krieger Jr. (1926-2018)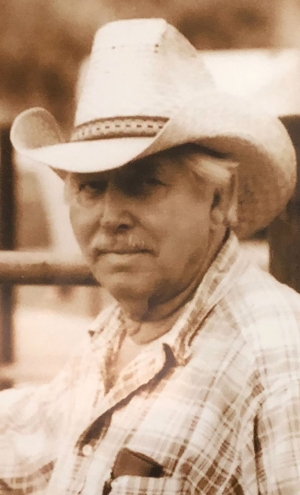 Henry Edward Krieger Jr. (1926-2018)
Henry Edward Krieger (Jr), long time resident of Fillmore, California for 80 years, recently of Santa Paula, passed away peacefully of natural causes on June 25, 2018. Jr. was surrounded and comforted by family members and friends at the time of his passing, Henry was 91 years old. Jr. was born in Ada, Oklahoma, on July 18, 1926. He was one of six children, of Auby S. Keller and Henry Edward Krieger Sr.
Henry Krieger Jr. was married to Dorothy Fern Mitchell, on November 26, 1945. They had two children. Henry was a Veteran of World War 2, for which he served from the age of seventeen, and turned nineteen, on his boat ride home from Europe. Henry was a member of the 44th Infantry Division, United States Army. Henry went on to work in the Oil Fields located around Ventura County and other various locations throughout Southern California.
Henry Krieger was preceded in death by his wife Dorothy Mitchell, parents: Auby and Henry Krieger, Brother A.J. Krieger, and Sisters, Geneva Krieger, Winona Krieger, and Lohoma June Krieger.
Henry Krieger Jr. is survived by his Sister, Nola Ann Wilson, Sunland CA; his two children; Cecil Edward Krieger of Bakersfield, CA; and Junne (Jerry) Byrum of Santa Paula, CA; Four grandchildren; Jerry C Byrum Jr, Santa Paula, CA, Cecil Edward Krieger, Taft, CA, Christine Lynn Lopez, Bakersfield, CA, and Joseph Paul Byrum, Santa Paula, CA; thirteen Great Grandchildren; Dylan Cole Byrum, Matthew Jacob Krieger, Katelynn Nicole Byrum, Zachary John Kreiger, Hailey Nicole Lopez, Anthony Jaiden Byrum, Brenden John Krieger, William Edward Krieger, Malia Rose Lopez, Salena Marie Ayala, Joseph David Leon, and Jacob David Leon.
Friends and Family are invited to celebrate Henry's life on July 6, 2018, 10:00 A.M. at Bardsdale Cemetery, located at 1698 S. Sespe Street, Fillmore, California. A Grave-Side Service with Military Honors will be held in his honor.