Obituary
Helen Jean Cowell (nee Abreu) (1933-2021)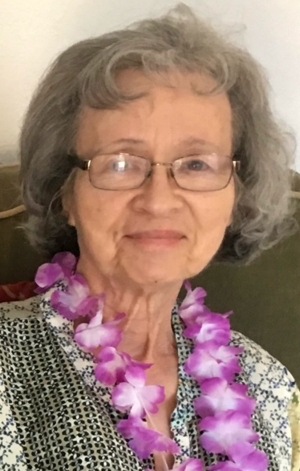 Helen Jean Cowell (nee Abreu) (1933-2021)
Helen was born in a small town near Rangoon, Burma. She was the only daughter amongst seven brothers.
Her father, Isaac Francis Abreu, was a Deputy District Superintendent of Burma Police. He was awarded the King's Police Medal for Distinguished Service by King George V. in 1932.
Helen's mother was Lilian May Abreu (nee Sherard). She kept her children together after Isaac was captured and died during WWII and the Burmese civil unrest.
After independence, Helen's family relocated to the newly created nation of Pakistan.
She attended boarding school at the Jesus and Mary Convent school for girls in Murree which still exists today at the foot of the Himalayas in Punjab, Pakistan.
After graduation from high school, Helen married Peter Cowell, an Army Captain stationed in the highlands of Pakistan. He too was from Burma.
They were together for 70 years. They had two children, a daughter, Janice Lillian and a son James Henry Cowell.
Their young family immigrated to the United States entering New York Harbor April 14th, 1959 on the ocean liner the Queen Elizabeth. Helen was 25 years old and had a 3 and 6 year old.
While raising her young family and working part time, Helen pursued higher education. Starting at Citrus Junior College on to Cal Poly, Pomona, University of Washington and finally earning her Masters in Far Eastern Studies at Claremont Graduate University. She went on to obtain a teaching credential at University of California, Santa Barbara.
She was a teacher for 28 years, first at Santa Clara High School then at Sespe Elementary, Fillmore where she spent 25 years teaching 5th grade. She had many wonderful students and colleagues who became dear friends.
Besides her parents, Helen was preceded in death by her beloved stepfather, Basil Disney, as well as her son, James, and five brothers: Herbert, Patrick, Tony, Derek and David.
Her survivors include her brothers in England, Dave Disney (Grace) and Colin Abreu (Yvonne).
Helen's greatest joy was being a grandmother to Emily (Ed) De La Llave and Kevin (Tracy) Waldron.
She considered it a blessing to have her son in-law Mike Waldron and nephew, Mark Abreu close to her.
As a mother's heart has no limits Helen's even greater joy were her great grandchildren, Peter and Julia De La Llave and Finley and Pippa Waldron. She loved watching them play in her garden, feeding and fussing over them.
Helen considered herself blessed to have kept in close touch with her many Abreu and Cowell nieces and nephews around the world in England, Bahrain, Germany, Switzerland, Canada, Australia, and New Zealand as well as those closer to home in the States. They all loved to eat her authentic curries and burmese dishes. One of her greatest pleasures was to cook for others. She was well travelled having visited six continents. No matter which hemisphere or continent, she marveled at the night sky and enthusiastically named each constellation!
The family extends our highest praise and infinite gratitude to Helen's devoted caregivers, Bing Compendia and Beth Ilano. Additional thankfulness to Michelle Dore, RN and the staff at TLC Hospice.
Internment was August 24th, 2021 at Bardsdale Cemetery, Fillmore, CA.
A memorial Mass will be held Saturday, March 12th, 2022 at 10 AM at St Francis Assisi Catholic Church, Fillmore, CA 93015. Officiants Father Alex Amayun and Deacon Manuel Martinez. Luncheon to follow 11am-1pm.
In lieu of flowers donations can be made in Helen Cowell's name to the Neal Taylor Nature Center at Cachuma Lake 2265 Hwy 154 Santa Barbara, CA 93015.
https://www.clnaturecenter.org
Welcome to The Neal Taylor Nature Center at Cachuma Lake.
Mark Your Calendars! 25th Annual Fish Derby Saturday, April 23rd & Sunday, 24th, 2022 For More Info: TroutDerby.org Current Hours & Events Open Thursday through Saturday from 10 a.m. to 4 p.m.; Sundays 10 a.m. to 2 p.m. Discover the beauty of nature and the rich cultural history through informative...www.clnaturecenter.org) view You Tube video to see children's educational programs.