Obituary
Helen Balades (1941-2014)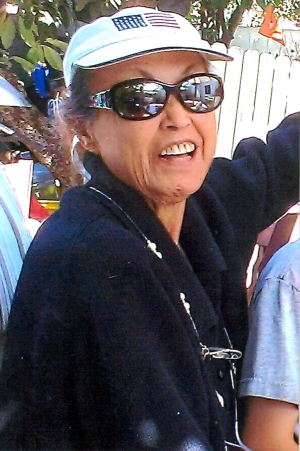 Helen Balades (1941-2014)
Helen Balades passed away in her hometown of Fillmore CA, Tuesday Aug 5, 2014. Surrounded by her loved ones. She was born in Ventura Ca. and raised in Fillmore. Helen is survived by Her husband David Balades and her two boys Kenny Balades and Chris Balades. She left behind four grandchildren Randy Balades, Cody Balades, Brad and Taylor Balades and one great grand baby. Helen also had 3 sisters & 1 brother, Margret Torres, Bellen Osuna, Belia G. Sanchez, David Sanchez and numerous nieces and nephews and godchildren.
Helen attended Fillmore High School, then worked for Saticoy Lemon co. for a number of years.
She also Attended New One Harvest Church In Ojai Ca. on a regular basis; where she made many friends and who became more like family. Helen donated her time always helped those who were in need such as food, clothing or just prayer.
Always ready for fellowship as far as Jamaica. Helen's love for god became her passion where she became a powerful prayer warrior. not only in her church but also in her hometown. Helen's greatest strength was never to fear always press forward even through the toughest storms that life may bring.
To know Helen was to her Love her. She will be deeply missed. Now we lay her to rest so she may carry out her great journey in heaven. Rest In Paradise our Angel.
Services will be held at the Fillmore Mortuary Friday Aug 15th 2014 @ 11:00 a.m.