Obituary
Heber Kent Jones (1930-2013)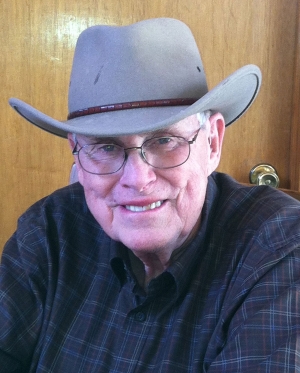 Heber Kent Jones (1930-2013)
Our dear husband, father and grandfather, Kent Jones, returned to the high country May 13. Kent was born in Heber City, Utah, Feb. 25, 1930, to Elisha Warren Jones and Hannah Cecelia Crook Jones, who taught him the goodness of life. As a young farm boy he loved herding sheep with his dad.
He attended Heber City schools, graduating from Wasatch High before serving in the L.D.S. Southern States mission from 1950-1952. Immediately after, he served his country for two years during the Korean Conflict. Kent graduated from Brigham Young University in 1960, married Carol Diane Wheldon (later divorced), and taught school for 27 years at Fillmore Jr. High School in Fillmore California, serving as president of the Fillmore Teachers Association. He married Marlene Easterwood in 1973. They were sealed in the Los Angeles temple in 1978. He returned to Heber City in 1987 to begin a 21-year career as a utilities system manager on the Uinta National Forest. This he truly enjoyed, believing that being in the forest is the best therapy a man can have.
Kent served in several L.D.S bishoprics, on the high council and in other stake and ward positions. He was a Dutch oven chef and member of the Sons of the Utah Pioneers.
Kent is survived by Marlene, his wife of 40 wonderful years, children Chad (Debbie) Jones; Kenna Jones; Steve (Camilla) Conaway; Cathe (Allan) Cook; Kristi Vandenham; Josh (Steve Finau) Jones. His greatest joy was being with his wife, children, 20 grandchildren and 10 great grandchildren, especially in the mountains.
Kent's funeral will be at the L.D.S. Valley Hills 1st Ward building, at 11:00 a.m., Thursday, May 16. There will be a viewing beginning at 9 a.m.