Obituary
Gloria Elena Ponce (1952-2021) & Jose Luis Ponce (1949-2021)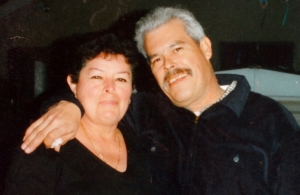 Gloria Elena Ponce (1952-2021) & Jose Luis Ponce (1949-2021)
It is with great sadness that we announce the passing of our beloved parents, sister and brother, aunt and uncle, grandparents, great grandparents Gloria Elena Ponce & Jose Luis Ponce. Gloria Elena Ponce, 69, born January 15th, 1952 in Mexicali B.C, Mexico to Francisca Barajas & BuenaVentura Lopez, went to be with the lord on Wednesday, July 28th,2021. Jose Luis Ponce, 72, born April 26th, 1949 in Tijuana B.C, Mexico to Ramon Ponce & Sara Ponce, passed away 19 days after his wife on August 16th, 2021. Gloria & Jose were married in the year of 1975, they would have celebrated 46 years of marriage this coming August 23rd. Both Gloria & Jose were long time residents of Fillmore. They were known fondly by their family as Nana and Tata.
Gloria will be remembered for her unconditional love and loving care for others. She always welcomed everyone with open arms and always put her family before herself. Her passion was caring for all her grandchildren. Gloria loves music and dancing. She spent weekends shopping with her daughter and grandkids.
Jose will be remembered for the times he loved to spend with his family, where he loved laughing and telling stories. He always cared for animals and loved his 5 pets. Jose would always be seen riding his bike around Fillmore and walking his dogs. Jose had a love for classic cars and he shared that love for cars with his sons.
Gloria & Jose enjoyed spending time with their family and adored their grandchildren. Gloria & Jose were the heart and soul of our family, and will forever be in our hearts.
Gloria & Jose survive by their sons- Gerardo (Erika), Esteban (Veronica), Jose, daughter- Monica (Raul), grandchildren- Jose Arturo, Serena (Arthur), Adam, Syenna, Mia, Anabel, Nayeli, great grandchildren- Aubhree, Ila, Olivia, Gloria's 7 siblings & Jose's 9 siblings, as well as their many nieces & nephews. Gloria & Jose will be missed everyday of our lives.
Funeral services will be held Friday, August 27th, 2021, a rosary will be recited at 9:30 am, mass at 10:00 am at St. Francis of Assisi Catholic Church, 1048 Ventura Street in Fillmore, CA. Interment to follow at Bardsdale Cemetery, Fillmore, CA. Our family thanks those who visited and prayed for Gloria, Jose and the family during this difficult time.