Obituary
Glen Edward Roberts (1934-2014)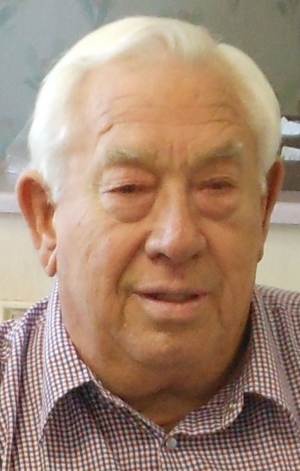 Glen Edward Roberts (1934-2014)
Glen Edward Roberts of Ventura, CA passed away on May 16th, 2014, surrounded by loving family. He was born in Grady, Oklahoma on Nov. 3, 1934. He came to California by train in 1944. His father Daniel Webster Roberts and mother Libbie Roberts settled in Fillmore, CA.
Glen worked for Union Oil Company for 38 yrs. He had multiple position within that company untill he retired in the 90's.
He had a love for the outdoors. Fishing at Crowley Lake, hunting, camping - especially at Bass Lake, and trap and skeet shooting. He was a master wood working craftsman.
Glen is preceded in death by his mother Libbie Roberts, father Daniel Webster Roberts, and ex-wife Linda Roberts. Glen is survived by his two brothers, Don Roberts and Dale Roberts, three children Deborah Roberts, Ed Roberts, and Cindy Roberts, wife Betty Roberts, four stepchildren, 8 grandchildren, 7 step grandchildren, and 5 great grandchildren.
Services will be held at Skillen-Carroll Mortuary in Fillmore, CA on Thursday, May 22nd at noon.