Obituary
Garet David Godfrey (1966-2022)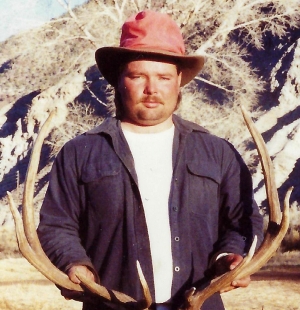 Garet David Godfrey (1966-2022)
On July 12th, 2022, Garet David Godfrey passed unexpectedly and peacefully at Ronald Reagan UCLA Medical Center. Although we are heartbroken, it brings us comfort knowing that he has been reunited with his mother, Linda Godfrey whom he never stopped longing for.
Garet was born on October 25th, 1966, in Santa Paula, California to Linda Godfrey and Ron Godfrey. He immediately brought love and joy into the lives of his parents and family. Some folks affect countless people in their lifetime, and Garet was one of them. We were all blessed with his genuine kindness, generosity and welcoming spirit.
Garet was an avid trap shooter and won many junior competitions. He volunteered for Ventura County Search & Rescue and had a profound love for hunting and fishing. His professional career consisted of working with the family business farming the lands of Fillmore and Piru with his father, his idol, his best friend, Ron Godfrey and wouldn't be caught anywhere without his sidekick, Bugdog.
Garet was preceded in death by his mother Linda, maternal grandparents Dorothy and Pat Wilson and paternal grandparents Vena and Vancel Godfrey. He is survived by his wife Teresa, daughter Hunter, son Colton, father Ron, Stepmother Debbie, "brother from another mother" Patrick, sister Shannon and brother-in-law Dustin "Blister", brother Tim, niece Calista, great nephew Jasper, uncle and cousins. He will be deeply missed by his family and friends.
Friends and family are invited to a "Celebration of Life" on Saturday, August 20th at 2:00 p.m. at Britt Park, located at 3824 Guiberson Road near Piru. Food will be served between 4:00 p.m. and 7:00 p.m.