Obituary
Gabriel Casas (1956-2015)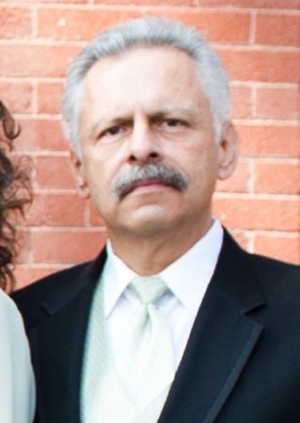 Gabriel Casas (1956-2015)
Gabriel Casas, beloved son, brother, father, uncle and grandfather passed away peacefully on November 23, 2015 at Community Memorial Hospital after a long illness. He passed away peacefully and was surrounded by his family and love ones. Gabriel was born on May 17, 1956 in Santa Paula, California.
Gabriel was raised in Rancho Sespe and Fillmore. Gabriel, as most boys did, enjoyed the many adventures of being from a small town. He enjoyed telling his stories of the mischief he, his brother and friends would get into in the small community they lived in. He attended Fillmore High School and enjoyed sports. He played football and enjoyed playing basketball. He enjoyed shooting hoops with his friends and his two sons. He appreciated a challenging game of Chess.
Gabriel later enlisted in the National Guard for 4 years. Gabriel was employed by the DMV State of California for over 30 years where he retired. Gabriel had a great sense of humor, always wanting to tell a story with a punch line that would have everyone laughing.
We love you dearly and will miss you every day for the rest of our lives. Until we meet again.
He is preceded in death by his father, Francisco C. Casas. He is survived by his mother, Dominga C. Casas; sister Maria Pippins (Phillip); brother Victor Casas (Amalia); sons Gabriel H. Casas and Adrian H. Casas (Crystal); grandchildren, Juanito Casas; Adrian Esteban Casas Jr. ; Apollo Brandon Casas and Roslyn Hope Casas.
A Rosary will be recited at 7:30pm on Friday, December 4, 2015 at St. Francis of Assisi Parish in Fillmore, CA. A Mass of Christian Burial will be celebrated at 11:00am on Saturday, December 5, 2015 at St. Francis of Assisi Parish. Interment to follow at Santa Clara Cemetery in Oxnard.
To sign the family's on line guestbook, share stories, and post pictures please visit our website: www.garciamortuaryoxnard.com and click on Gabriel's name located below "Obituaries."
Funeral arrangements are under the direction of GARCIA MORTUARY, 629 South A Street, Oxnard. For further information, please call (805) 486-9148.