Weapons and drug arrest in Sespe Saloon parking lot
By Ventura County Sheriff Department — Wednesday, October 2nd, 2013
Two loaded rifles and methamphetamine packaged for sale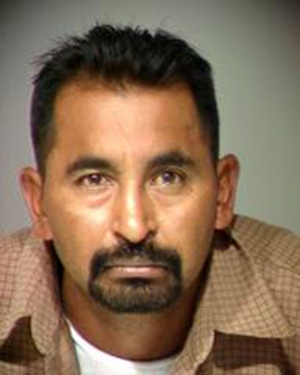 Rodrigo Jasso Ortiz, Oxnard, 36
During a bar check, a Sergeant Aguirre contacted Ortiz sitting in his vehicle in the parking lot of the Sespe Saloon. Aguirre discovered Ortiz had a loaded rifle on the seat next to him. Upon further investigation, the Sergeant discovered Ortiz had a second loaded rifle concealed under his seat and approximately one ounce of methamphetamine packaged for sale in the vehicle. Ortiz was arrested for several weapon and drug charges and was booked into the Ventura County Jail. The estimated street value of the methamphetamine was $2,800.00.
Nature of Incident: Narcotics Arrest
Report Number: 13-21805
Location: Sespe Saloon 251 "A" Street Fillmore CA. 93015
Date & Time: September 27, 2013 2200 hours
Unit(s) Responsible: West County Patrol Services – Fillmore CA
(S)uspects, (V)ictims, (P)arty, (D)ecedent City of Residence Age
Rodrigo Jasso Ortiz Oxnard 36
Prepared by: Sgt. J. Hendren
Media Release Date: 9/28/2013
Follow-Up Contact: Sgt. A. Aguirre 805-524-2233
Approved by: Captain Wareham
Ventura County Crime Stoppers will pay up to $1,000 reward for information, which leads to the arrest and criminal complaint against the person(s) responsible for this crime. The caller may remain anonymous. The call is not recorded. Call Crime Stoppers at 800-222-TIPS (8477).