Wareham Named Acting Fillmore Police Chief
By Ventura County Sheriff Department — Wednesday, February 12th, 2014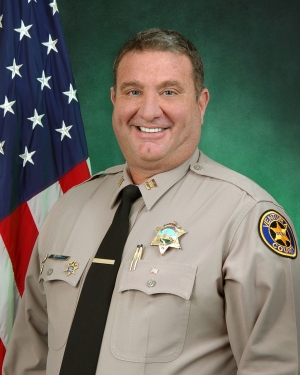 Dave Wareham
Captain Dave Wareham has been selected as the new acting Chief of Police in the city of Fillmore. Captain Wareham will be formally introduced to the City Council on February 11 and begin his assignment in March.
Sheriff Dean has promoted the current acting Chief of Police, Captain Monica McGrath, to Commander. As a result of the Captain McGrath's promotion, she will be fulfilling a new assignment within the Ventura County Sheriff's Office.
Captain Wareham is a 28 year veteran with the Ventura County Sheriff's Office. His extensive experience includes assignments in patrol, jail operations, investigations, administration, and professional standards. He has a Bachelor of Science degree in Administration of Justice from Penn State University and a Master's degree in Business Administration from Cal Coast University.
Captain Wareham is well acquainted with the Fillmore community. He has lived in Fillmore with his wife for over 25 years, where they have raised their two children.
Nature of Incident: New Acting Police Chief in Fillmore
Location: City of Fillmore
Date: February 11, 2014
Unit(s) Responsible: Sheriff's West County Patrol Services
Prepared by: Captain Don Aguilar
Media Release Date: February 8, 2014
Follow-Up Contact: Commander Tim Hagel (805) 654-2316
Approved by: Commander Tim Hagel