VISTA increases bus service to Piru
By Gazette Staff Writer — Wednesday, February 5th, 2014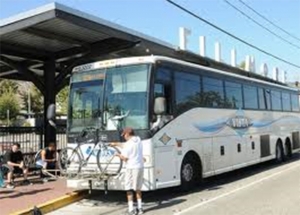 The VISTA 126 bus line just got a little more convenient for local riders. Starting Monday, February 3, the line is offering eight more trips between Piru and Fillmore.
Riders can now choose between five routs in the morning, two in the late afternoon, and two evening routs.
The added service is being funded by a temporary agreement between the County Board of Supervisors and the Ventura County Transportation Commission.
The VISTA 126 also travels to Santa Paula and is a popular means of transportation to Ventura College, the Pacific View Mall, and The VC Government Center.
For schedules call 1-800-438-1112 or visit www.goventura.org.