Ventura County Point in Time Homeless Count throughout Fillmore & Piru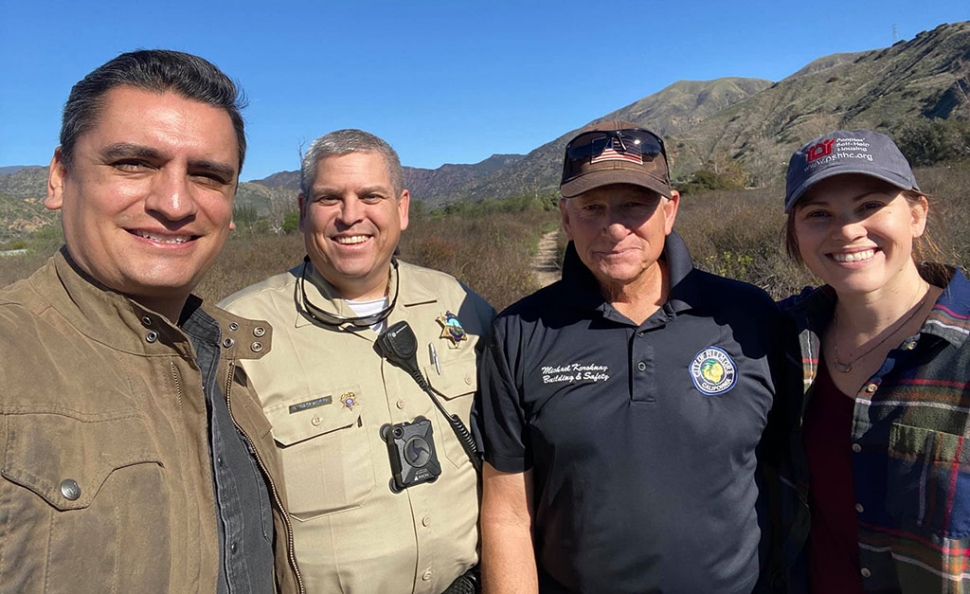 On January 29th Fillmore City Council Member Manuel Minjares was joined by three wonderful individuals to conduct the annual County of Ventura Point in Time Homeless Count in the Fillmore and Piru areas. Pictured with Manuel Minjares, from left to right, are Ventura County Sheriff's Senior Deputy Brian Hackworth, City of Fillmore Building Inspector Michael Koroknay, and Peoples' Self-Help Housing Project Manager Lauren Nichols (not pictured, Maria Christopher). Courtesy Manuel Minjares Facebook Page.
By Gazette Staff Writer — Wednesday, February 12th, 2020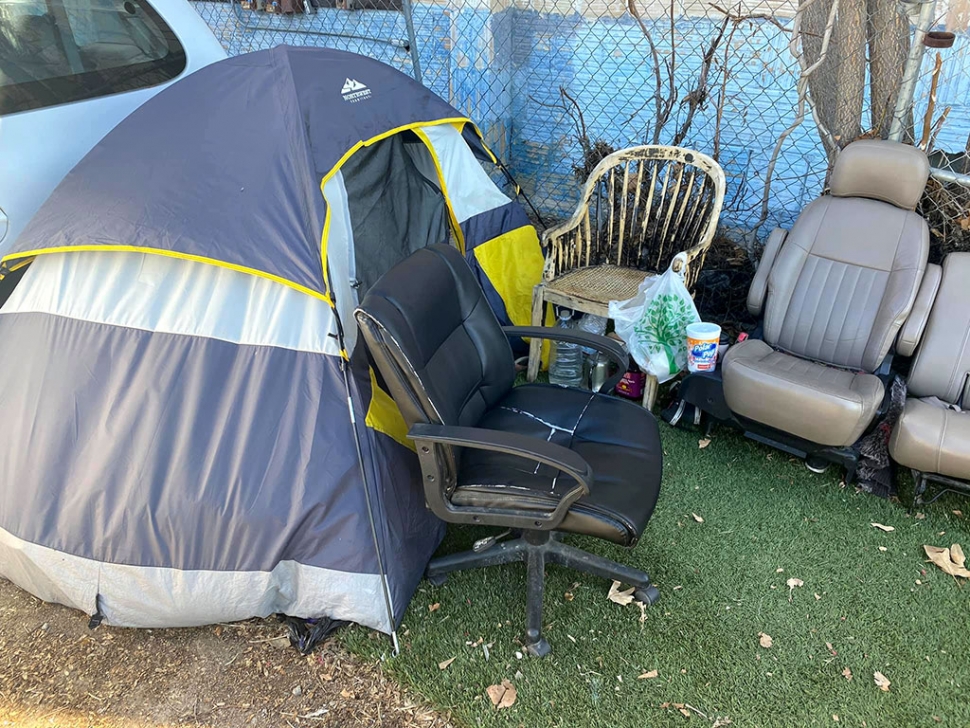 Courtesy Manuel Minjares Facebook Page
While Fillmore's homelessness issues are nowhere near the scale that we see in other communities in our county, we do indeed have many that can't afford housing and have no choice but to live on the streets, under a bridge, in the river bed, or in a vehicle.
The point in time count is exactly what it sounds like, a count of the homeless individuals during one day out of the year. In addition to the importance of knowing the size of your community's homeless population, the numbers from the count are also used to determine federal funding allocations to address homelessness.
A big thank you goes out to all those all those individuals that participated in the count throughout the county and to those that work everyday to help get our neighbors off the streets.