Vehicle Collision into Dollar Tree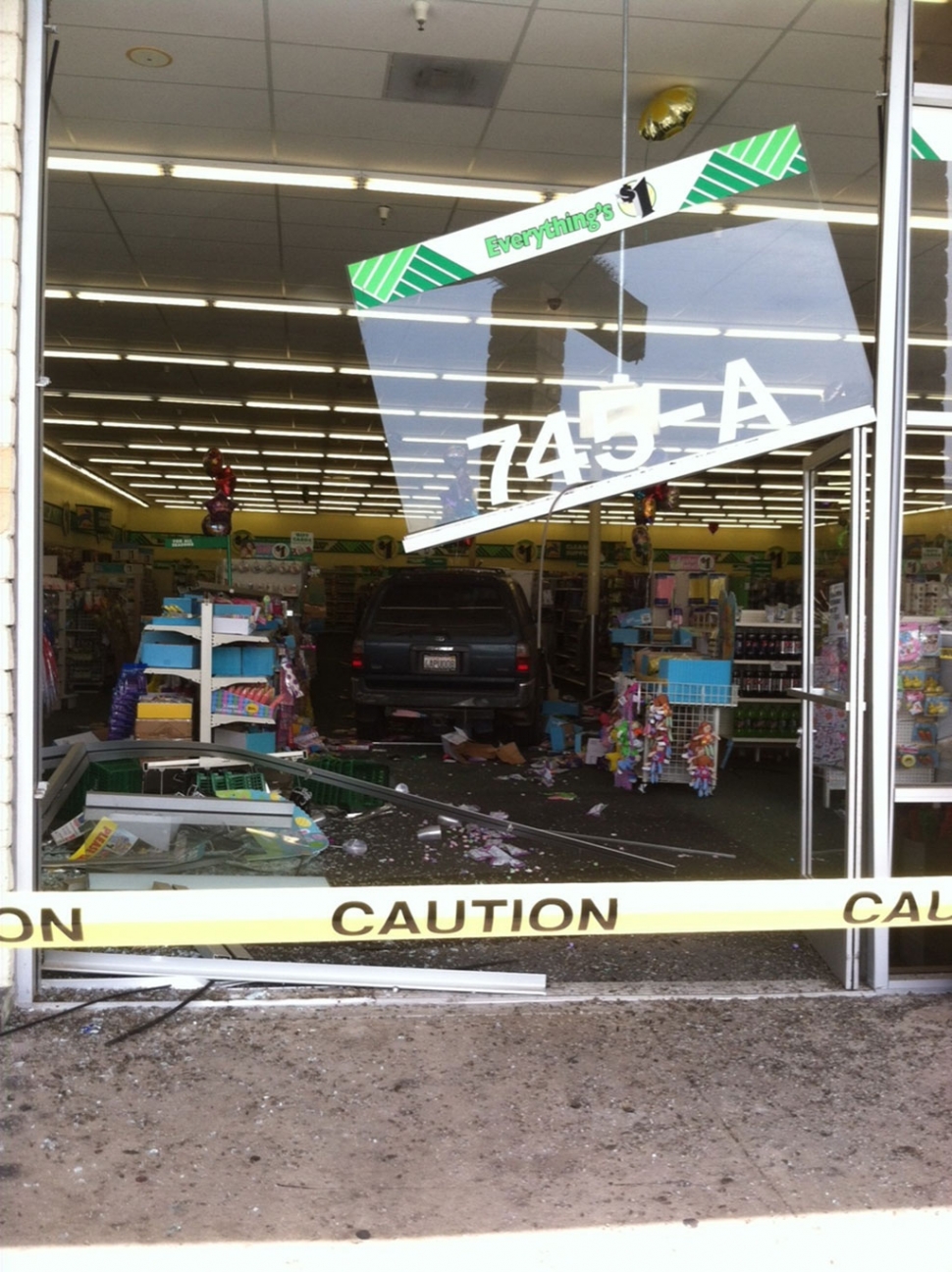 By Ventura County Sheriff Department — Wednesday, April 23rd, 2014
Police asking anyone with information to contact them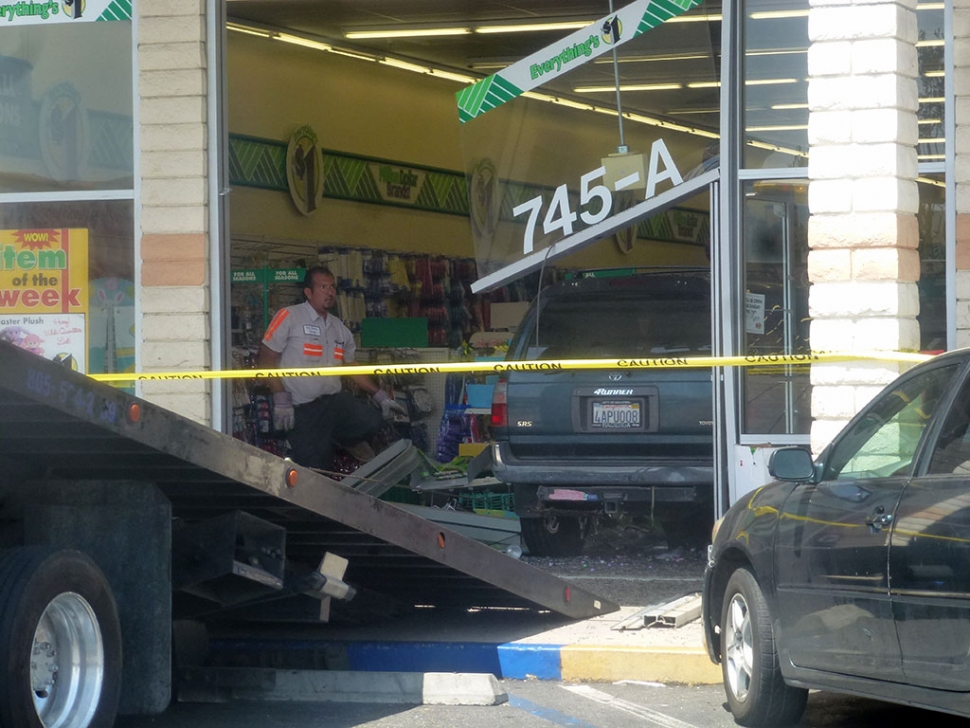 On April 19, 2014, at about 12:34 PM, Fillmore Patrol units responded to a call of a vehicle collision into the Dollar Tree store in the City of Fillmore. When they arrived, they discovered that the driver had driven his vehicle through the front plate glass window of the business and into the store. Fortunately, no one inside the store was injured as a result of this collision and the driver did not sustain any serious injuries. Drugs and/or alcohol were not a contributing factor in this collision.
There were several witnesses to this collision. Witnesses that were not contacted by deputies at the scene are encouraged to call the Fillmore Police Department at (805) 524-2233.
Nature of Incident: Vehicle Collision into Building
Report Number: 14-8913
Location: 745 Ventura Street, Unit A, Fillmore, CA 93015
Date & Time: April 19, 2014 / 12:34 PM
Unit(s) Responsible: Fillmore Patrol
(S)uspects, (V)ictims, (P)arty, (D)ecedent City of Residence Age
(P) Male Driver Fillmore 57
Prepared by: Sergeant Rob Yoos
Media Release Date: April 19, 2014
Follow-Up Contact: Sergeant Rob Yoos
805 524-2235
Robert.Yoos@ventura.org
Approved by: Captain Randy Watkins
Ventura County Crime Stoppers will pay up to $1,000 reward for information, which leads to the arrest and criminal complaint against the person(s) responsible for this crime. The caller may remain anonymous. The call is not recorded. Call Crime Stoppers at 800-222-TIPS (8477).