VC Sheriff's Office Agricultural Crime Watch – January 2020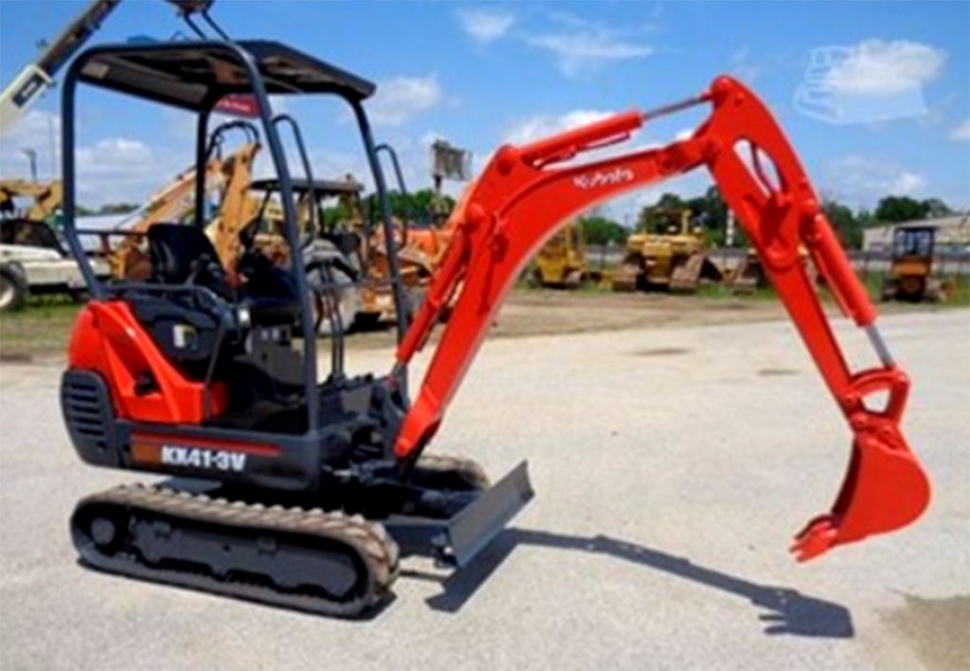 Picture is an example of a Kubota KX41-3VR1 which was stolen from the 2800 block of Telegraph Road in Fillmore. A photo of the actual stolen vehicle was not available. Courtesy Ventura County Sheriff's Office.
By Ventura County Sheriff Department — Wednesday, January 22nd, 2020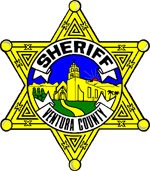 Ventura County Sheriff's Department
Stolen Vehicles:
Case # 2019-194908
Date/Time: 10/02/2019
Location: 2800 Block of Telegraph Road, Fillmore
Year: 2010
Make/model: Red/White Kubota KX41-3VR1
Vin: 20628
Hemp Thefts:
Thefts of Hemp in Ventura County were prevalent in 2019 with 10 reported incidents where hemp plants were stolen from local agricultural fields. Arrests were made in several of the cases and several more are being investigated. The crimes, other than Etting Road, do not appear to be related. The following is a summary of the crimes:
Case # 2019-175065
Date/Time: 11/08/2019
Location: 4000 Block of E. Telegraph Rd., Piru
Summary: Investigation ongoing
Case # 2019-175370
Date/Time: 11/08/2019
Location: 4000 Block of E. Telegraph Rd., Piru
Summary: One subject arrested.
Owner Applied Number "OAN" Program
In an effort to deter crime; farmers, ranchers, rural businesses, and commercial businesses can be assigned a 5-digit identification number, which is unique to each property owner. This number is combined with a five-digit FBI number (CA056) to create a ten digit Owner Applied Number (OAN), e.g. CA0560000M.
Owner Applied Numbers are meant for use on large equipment, such as farm machinery, trailers, etc. They can also be applied to commercial business equipment; such as construction, rental yard or landscaping equipment. Residential belongings, such as electronics, appliances, sporting goods, cameras, tools, etc. are best marked with the owner's California Driver's License number, e.g. A1234567 CA.
These OAN's, and correlating property ownership information, are entered into a Sheriff's Department computer database, which allows property owner data to be retrieved immediately by law enforcement personnel. Stolen property marked with an OAN is entered into a national database, which is accessible by law enforcement throughout the United States.
OAN's serve two basic purposes:
- By placing an OAN sign at each entrance of rural property, we can immediately establish owner information. We can then contact the owner or agent to clarify or notify them of any suspicious or criminal activities.
- Marking valuable property with the ten-digit OAN not only discourages theft, but also enables law enforcement to identify and return the property in the event it is stolen. Identifiable property is crucial to the successful prosecution of thieves.
For OAN application and additional information contact Detective Aaron Grass at (805) 384-4726 or aaron.grass@ventura.org.
General Crime Prevention Tips
- Create/maintain/inventory list of all equipment with serial numbers, make/model, year, color, capacity and any other information that would help in identifying lost/stolen items.
- Bring major equipment/tools in from fields/orchards each night and lock in a barn or shed. If equipment must be left in a field/orchard overnight, consider placing in a location where it can be seen by staff.
- Keep farm equipment/vehicles away from road where it can become susceptible to theft and vandalism.
- Keep equipment/other items locked in a building or secured to a stationary object with case hardened chains and padlocks.
- Do not leave equipment and tools in open cargo compartments of vehicle.
- Lock tool boxes and other storage compartments.
- Keep storage areas clean and organized to keep track of equipment and tools.
- Lock up chemicals in secure storage areas.
- Request that chemicals be delivered when they are needed to prevent long term storage/theft problems.
- Install GPS tracking devices on equipment and vehicles which may assist in locating the items if stolen.
- Note any suspicious vehicle or person that you notice on or around your property and send the information to the Ventura County Sheriff's Office.