Two Graffiti Vandals Arrested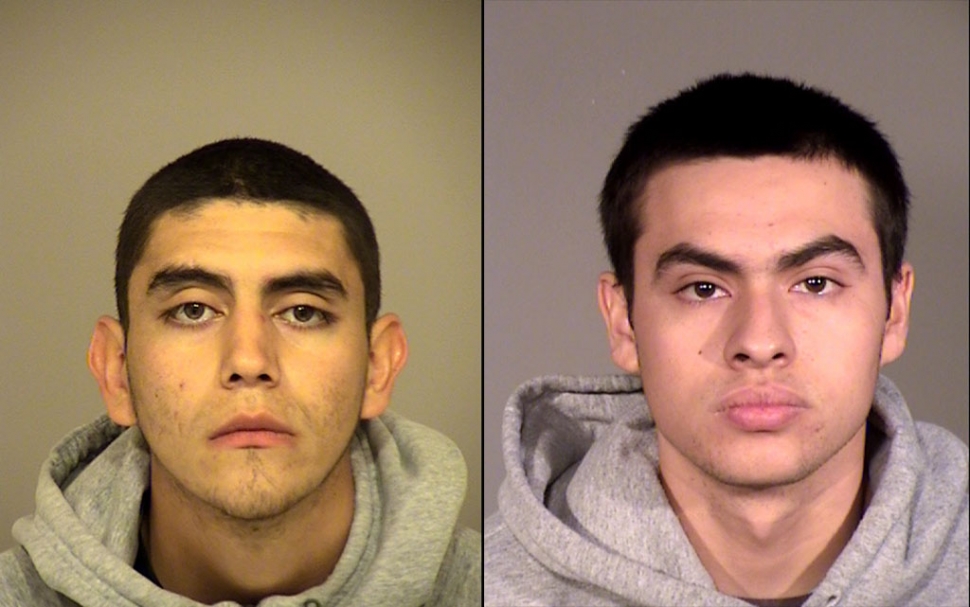 (l-r) Anthony Tapia, 18 of Fillmore and Roman Rodriguez-Landeros, 19 of Newbury Park.
By Ventura County Sheriff Department — Wednesday, November 13th, 2019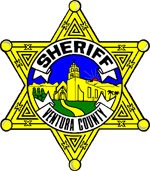 Ventura County Sheriff's Department
Two teenagers were arrested in connection with a vandalism spree that occurred throughout the City of Fillmore.
On 10/19/19, a sergeant from the Fillmore Police Department observed two suspicious subjects walking near the intersection of First Street and Old Telegraph Road. The sergeant attempted to contact the individuals, but they immediately ran. Deputies gave chase and followed the subjects to a nearby residence. Deputies were able to make contact with the occupants of the home. While doing so, they identified Roman Rodriguez-Landeros and Anthony Tapia as the subjects who ran. During the investigation, deputies noticed that both teenagers had fresh paint on their hands. Deputies learned that Tapia and Rodriguez- Landeros spray painted property in the area with graffiti. Deputies were able to establish probable cause to arrest them for misdemeanor vandalism. They were cited and released on a promise to appear citation.
Later that day, deputies discovered a large amount of graffiti throughout the City of Fillmore. The graffiti was similar to the markings discovered earlier in the morning. The Fillmore Investigative Unit conducted follow up and linked Tapia and Rodriguez-Landeros to the additional graffiti. The vandalism exceeded the criteria for felony vandalism. Detectives authored search warrants for Tapia and Rodriguez-Landeros' residences in Fillmore and Newbury Park. Upon service of the warrants, investigators collected additional evidence that linked the suspects in the crime spree.
Tapia and Rodriguez-Landeros were arrested for the additional charges of conspiring to commit felony vandalism. Rodriguez-Landeros posted bail and is currently out of custody pending his court hearing. Tapis remained is currently in custody and has a court hearing on 11/12/19, his bail is set at $20,000.
Nature of Incident: Graffiti Vandals Arrested
Report Number: 19-164596
Location: City of Fillmore
Date & Time: 10/19/19 2:30 am
Unit(s) Responsible: Fillmore Patrol Services/ Investigations Unit
(S)uspects, (V)ictims, (P)arty, (D)ecedent, City of Residence, Age
S-1 Roman Rodriguez-Landeros, Newbury Park, 19
S-2 Anthony Tapia, Fillmore, 18
Prepared by: Sergeant Vince Alvarez
Approved by: Captain Garo Kuredjian
Ventura County Crime Stoppers will pay up to $1,000 reward for information, which leads to the arrest and criminal complaint against the person(s) responsible for this crime. The caller may remain anonymous. The call is not recorded. Call Crime Stoppers at 800-222-TIPS (8477).