Traffic collision, Hwy 126 & Pyle Rd.
By Gazette Staff Writer — Wednesday, April 23rd, 2014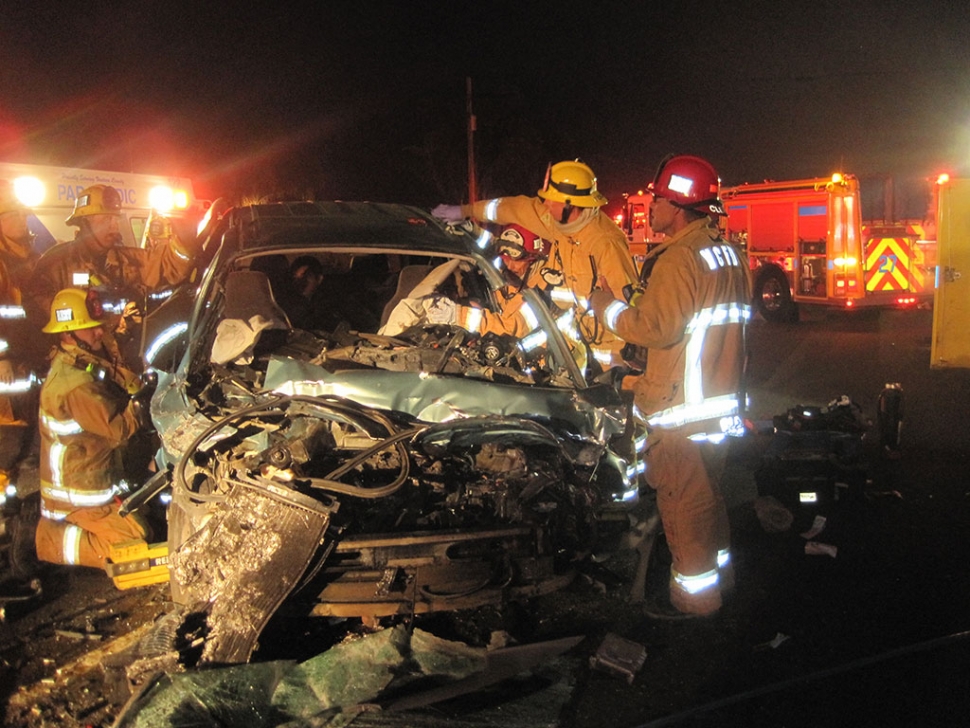 Fillmore Fire Department responded with Ventura County Fire, Santa Paula Fire and AMR Ambulance to a traffic collision on Hwy 126 & Pyle Rd. Three passages in a mini have were taken to local Hospitals with minor to severe injuries. No other detail about the accident were available. Photo courtesy Fillmore Fire Department.