Tim Hagel Tapped as Thousand Oaks Police Chief
By Ventura County Sheriff Department — Wednesday, February 5th, 2014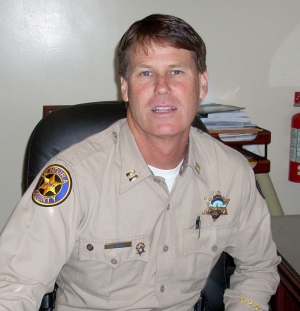 Tim Hagel
Today, Tim Hagel was named the City's next Police Chief. Hagel succeeds current Chief Randy Pentis, who is set to retire later this month.
Hagel, a 29-year veteran of the Ventura County Sheriff's Department, emerged as the top pick from a slate of three exceptionally talented candidates. As Chief, Hagel will bring extensive law enforcement experience, a community policing perspective, and a strong background in youth outreach. Hagel currently directs the Sheriff Department's West County Operations and previously served as the Fillmore Police Chief from 2008 to 2011.
A native of Thousand Oaks, Hagel graduated from Thousand Oaks High School, earned a Bachelor Degree from CSU Northridge, and a Master in Public Administration Degree from CSU Dominguez Hills. "With his distinguished policing background, broad knowledge of Thousand Oaks, and long track record of community engagement, Tim will be a natural fit for our organization," said City Manager Scott Mitnick. "This selection will ensure continued high caliber public safety leadership for one of California's safest cities."
Hagel is credited with developing the Sherriff's Department's Literacy Program, which helps fight crime by educating at-risk elementary school students. He also created the State's first "Adopt-a-Cop" Program, increasing collaboration between Police and area schools.
In commenting on his appointment Hagel said, "It's a blessing to work for the City I grew up in and I truly look forward to serving the City of Thousand Oaks and maintaining our standing as one of America's safest cities".
He will assume his new post beginning Monday, February 24.