Three Roommates Arrested in Brandishing Incident After Food Fight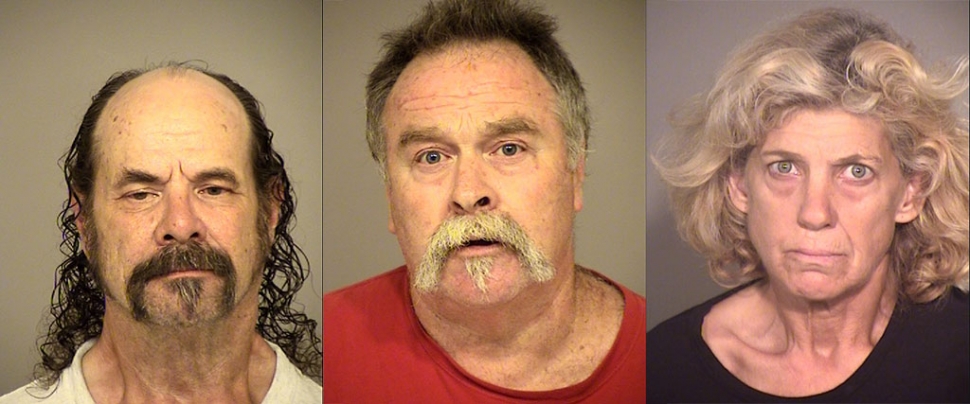 (l-r) Jesurun Cyrus, 65 of Fillmore, Travis Collett, 59 of Fillmore, Dawn Allen, 55 of Fillmore.
By Ventura County Sheriff Department — Wednesday, June 26th, 2019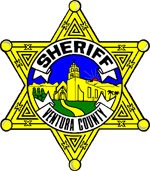 Ventura County Sheriff's Department
A dispute between roommates over food led to the arrest of three Fillmore residents Tuesday afternoon.
On June 18th, 2019, at 4:30 PM, Ventura County Sheriff's Dispatch received a call from a resident at the location, Travis Collett, indicating that Jesurun Cyrus pointed a shotgun at Collett during a dispute at the home.
Deputies and detectives from the Fillmore Police Department responded quickly and set up a perimeter around the home. They made contact with two people from the home, Collett and Dawn Allen, and they safely removed both subjects from the home. Deputies contacted Cyrus by phone and convinced him to exit the home without the shotgun, and he was taken into custody without incident. Deputies conducted a search of the home and recovered a loaded 12-gauge shotgun from Cyrus' bedroom.
During their investigation, deputies discovered that Collett, Allen and Cyrus all live at the residence. Their relationship as roommates has deteriorated to the point where just prior to the call to 911, Cyrus confronted Collett and accused him of eating the last of Cyrus' food. In an attempt to make peace with Cyrus, Collett and Allen decided to make dinner for Cyrus.
Unfortunately, the attempt to make peace was not received well by Cyrus, and while pointing a shotgun at Collett, he demanded Collett and Allen leave the home.
At the conclusion of their investigation, deputies determined Cyrus did, in fact, brandish a shotgun at Collett. Cyrus was arrested for violating Penal Code Section 417(a)(1) / Brandishing, and he was booked at the Main Jail in Ventura. His bail was set at $10,000. Deputies also determined Collett and Allen were both under the influence of a controlled substance and both were arrested and booked at the Main Jail in Ventura.
Nature of Incident: Three Arrested in Brandishing Incident
Report Number: 19-94601
Location: 700 Block of Fourth Street, Fillmore
Date & Time: 06-18-19 / 4:30 PM
Unit(s) Responsible: Fillmore Patrol
(S)uspects, (V)ictims, (P)arty, (D)ecedent City of Residence Age
(S) Jesurun Cyrus, 65, Fillmore
(S) Travis Collett, 59, Fillmore
(S) Dawn Allen, 55, Fillmore
Prepared by: Detective Bill Meixner
Approved by: Captain Eric Tennessen