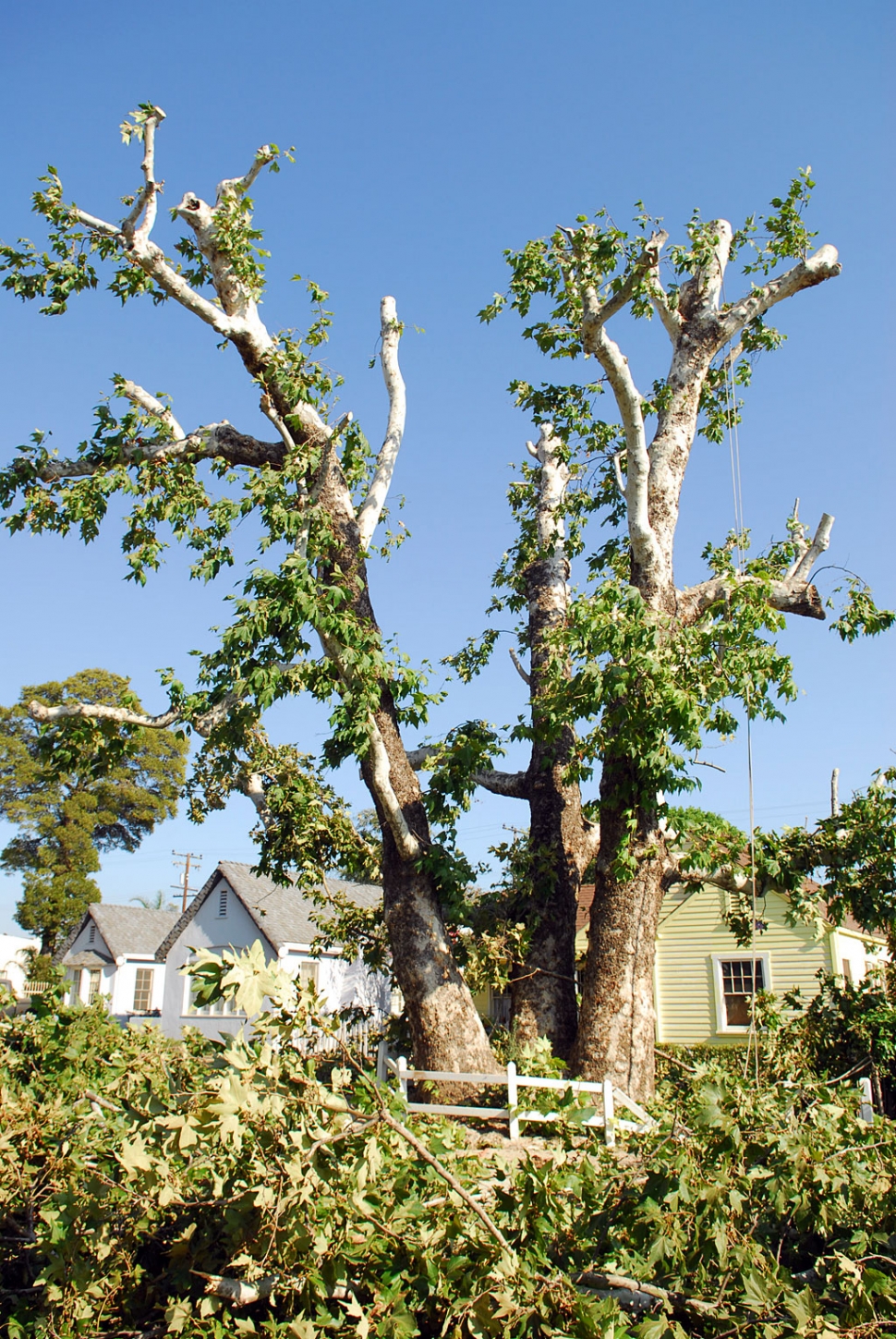 Sycamore tree on Kensington.
By Anonymous — Wednesday, July 30th, 2008
The Gazette received a frantic phone call Tuesday from someone who told us that "They're cutting down the sycamore tree on Kensington!" The tree is estimated to be more than 200 years old. It grew beside Pole Creek when the creek passed through the center of what later became Fillmore. It turned out that Donald Ebell, owner of that tree, was just giving it a much-needed trim. The enormous, triple-trunk tree was suffering from a drought condition, and limbs had fallen recently. The historical tree had been a meeting place for local Indians,
early Spaniards, and Franciscan friars for many years. Ebell has unearthed horseshoes and square nails around the tree over the years.