Stabbing Sends Two to Hospital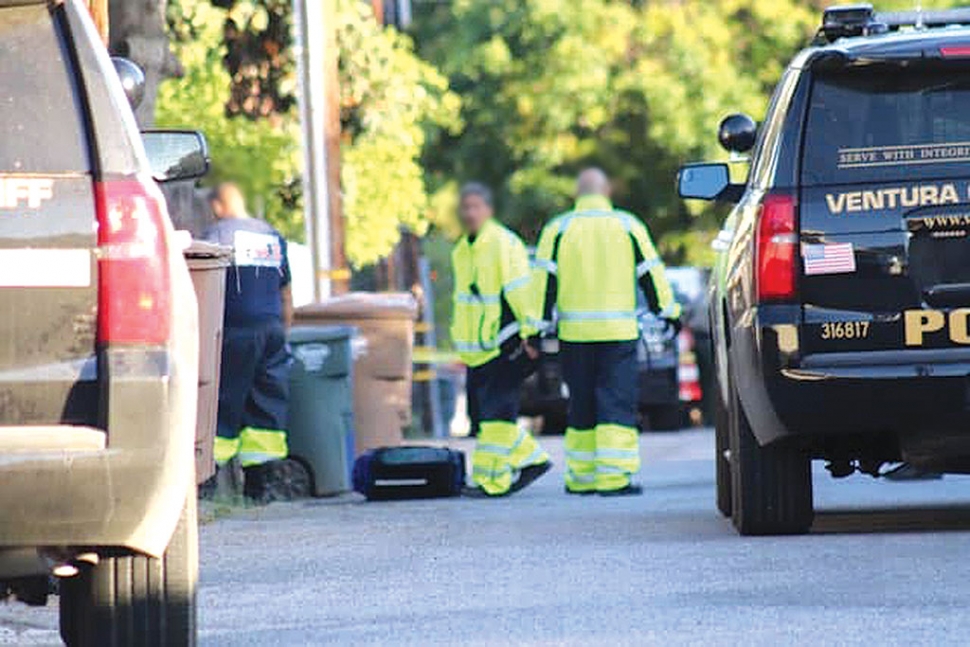 On Tuesday, May 26th at 6:30pm, near the 600 block of Fillmore Street, Fillmore Police received a call regarding the well being of a woman whose son threatened her with a knife. Once on scene Ventura County Fire and AMR Paramedics treated two victims with lacerations to the neck and hands. Both were transported to a nearby hospital. No update on their conditions. Pictures provided by VC News Crew.
By Gazette Staff Writer — Wednesday, May 27th, 2020
At 6:30pm on Tuesday evening, May 26, 2020, the Ventura County Sheriff's Department was dispatched to a check the well being call of a person reporting that someone was trying to kill her in the 600 block of Fillmore Street near 2nd Street in Fillmore.
As more information came in, a son had allegedly threatened his mother with a knife. The son had reportedly been drinking, and shown a knife to his mother he wanted to assault her with, according to radio traffic.
At 6:40pm, Sheriff's deputies who had arrived to the scene requested that Ventura County Fire Department and AMR paramedics respond for a stabbing victim with lacerations to the neck.
A second victim with a laceration to the hand was also being reported as being found. Both victims were being transported to the hospital. Their conditions were not available. Information on if a suspect had been found or arrested was not available.
Crime Scene Investigations and major crimes detectives were responding to further the investigation. The street was taped off in the area. No further information was available at this time.
Courtesy Safety for Citizens Facebook Page.