SPECIAL MEETING AGENDA CITY COUNCIL GOAL SETTING WORKSHOP
By Gazette Staff Writers — Friday, January 20th, 2023
SATURDAY, JANUARY 21, 2023 8:30 AM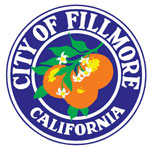 City of Fillmore
CITY OF FILLMORE
CITY COUNCIL AND SUCCESSOR AGENCY SPECIAL MEETING
SATURDAY, JANUARY 21, 2023
8:30 AM
CITY COUNCIL GOAL SETTING WORKSHOP
250 CENTRAL AVENUE
FILLMORE, CA 93015
AGENDA
1. CALL TO ORDER
2. PLEDGE OF ALLEGIANCE
3. ROLL CALL
4. APPROVAL OF AGENDA
5. PUBLIC COMMENTS - Pursuant to Government Code Section 54954.3(a) public comment
at this special meeting is limited to addressing only the subject matter of the workshop being
held on Saturday January 21,2023.
6. NEW BUSINESS - Goal Setting Session.
7. ADJOURNMENT - MAYOR MARK AUSTIN ADJOURNS TO THE REGULAR MEETING AT
6:30 P.M. ON TUESDAY, JANUARY 24, 2023, AT CITY HALL, 250, CENTRAL AVEUE,
FILLMORE, CA 93015.