SoCal Historical Society Spotlights Fillmore Historical Museum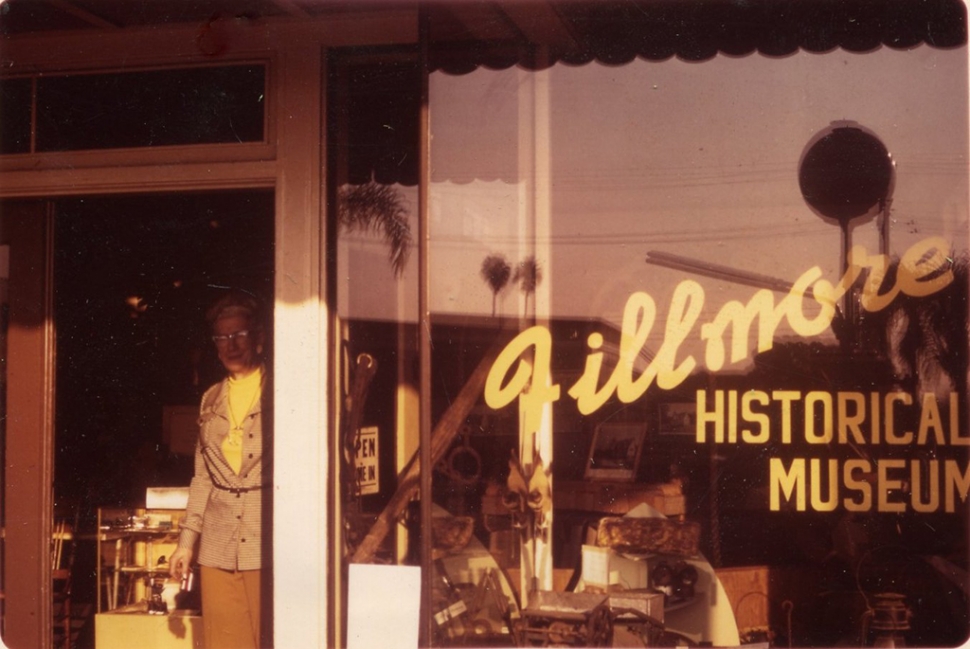 On Monday, November 7th the Fillmore Historical Museum was spotlighted via Zoom as "A Hidden Gem" by the Historical Society of Southern California. Above is the Fillmore Historical Museum original site in the Central Avenue Masonic Building, which was torn down after the 1994 earthquake. Museum. Photos courtesy Fillmore Historical Museum
By Gazette Staff Writers — Friday, November 11th, 2022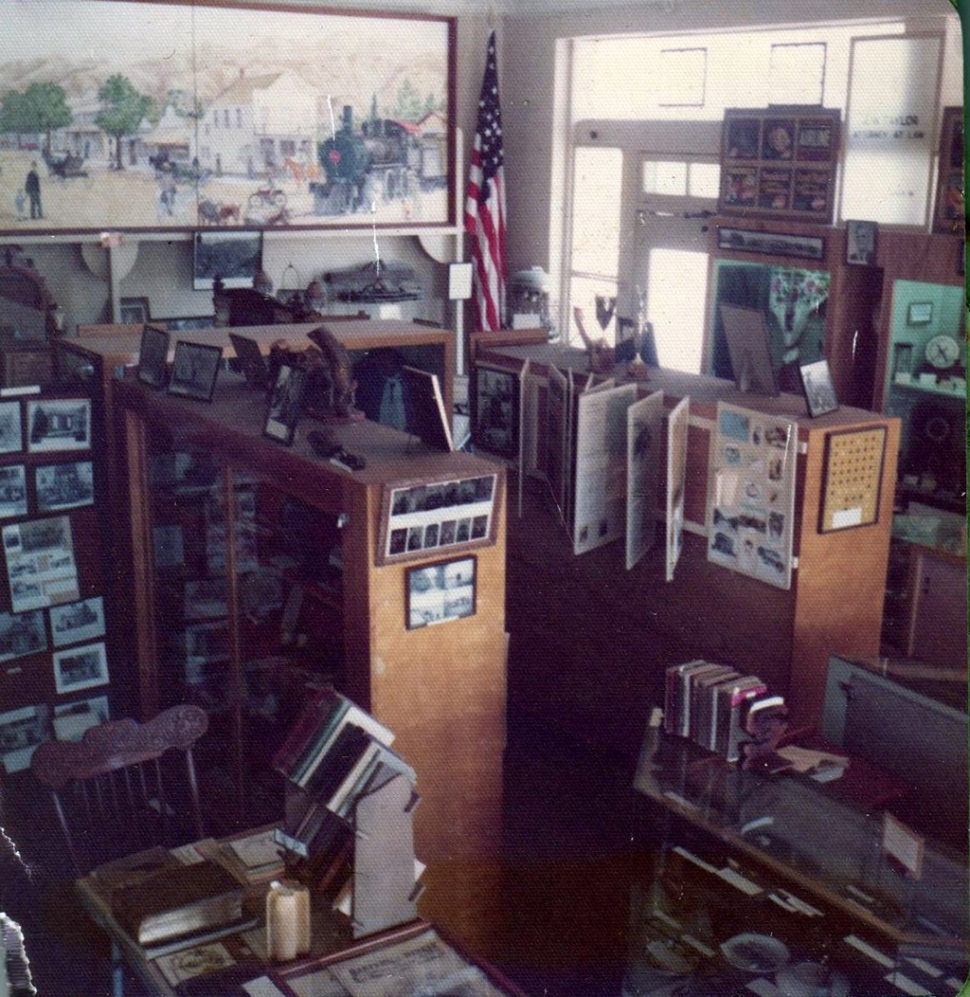 The interior of original Fillmore Historical Museum.
Courtesy Fillmore Historical Museum
Join us Thursday, November 17th, 2022 from 6:00 PM – 8:00 PM via Zoom for A Hidden Gem: The Fillmore Historical Museum, sponsored by the Historical Society of Southern California.
The Historical Society of Southern California is spotlighting the Fillmore Historical Museum and its local history in their Community Focus series. Learn about the history of the Museum as well as an overview of our local history. Presenters will include Museum Director Martha Gentry, Museum Volunteer Sue Zeider, and local historian Michele Ybarra McKinley. A question and answer session will follow the presentation. Register now at https://forms.gle/TcQzbTqjX8kWDjXY9.
In 1972, the Fillmore Chamber of Commerce approached a retired Spanish teacher, Edith Moore Jarrett, to start an historical museum. Mrs. Jarrett was not just any retired Spanish teacher. She had written the Spanish textbooks, El Camino Real I. II, and other books. The textbooks became the most commonly used series of Spanish text books in the United States for several decades beginning in 1940 and into the 1970s. She also loved traveling and history. She was a Fillmore native, graduating from Fillmore Union High School in 1916 and from the University of Southern California in 1921. After graduation from USC, she returned to Fillmore and taught in its schools until her retirement.
Mrs. Jarrett accepted the Chamber of Commerce's request. Space was rented on the ground floor of the Masonic Temple Building on Central Avenue and the word went out to the population of the area that she was looking for items for the Museum. She was overwhelmed with donations and soon out of space.
In 1974, the Southern Pacific Railroad was ready to demolish the depot they had built in Fillmore in 1887. It had not been used except for storage for many years and was in very poor condition. Edith Jarrett bought it for $1 plus 5₵ tax on the condition that she immediately move it from its original site. She petitioned the City which provided a lot on Main Street. Mrs. Jarrett then paid for the moving and renovation of the Depot as a donation to the town of Fillmore.
Fifty years have passed since the Fillmore Historical Museum opened its doors. After extensive damage in the 1994 Northridge Earthquake, the depot was again moved and renovated.
The new site for the Museum was only a block from the old site, but now had room for a 1905 bungalow, the 1919 Rancho Sespe bunkhouse, a 1960's caboose and several smaller buildings. An entirely volunteer operation, it receives no funding from any government agency.
The Museum is open four days a week and by appointment. It regularly hosts interns from local colleges and universities as well as welcoming local school children. Its website, fillmorehistoricalmuseum.org, includes information about the Museum and its programs as well as over one hundred stories about the Fillmore, Bardsdale, Sespe and Piru communities.