Small Business Owner Mario de la Piedra Announces for State Assembly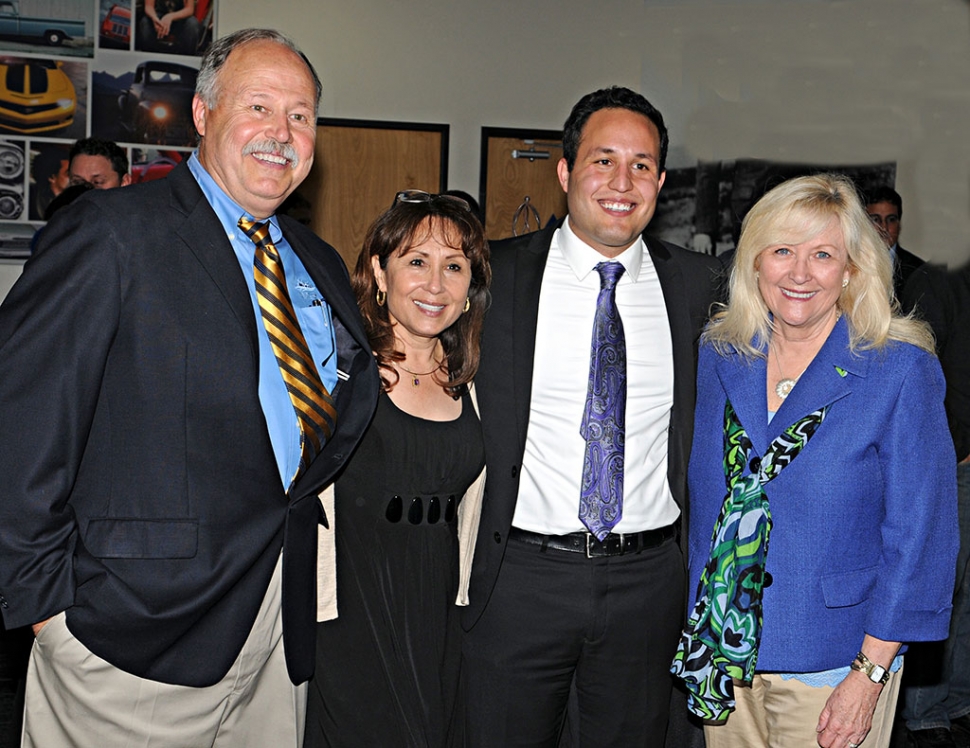 Pictured are Mario's parents and Assembly Republican Leader Connie Conway.
By Gazette Staff Writer — Wednesday, April 23rd, 2014
Successful local businessman and community leader, Mario de la Piedra announced his candidacy for State Assembly District 44 this week at a meeting of the Ventura County Republican Party. Mario promises to end the "business as usual" attitude in Sacramento and focus on job creation, protecting our farmers, cutting government spending, and restoring local control.
"I know about job creation, because I sign both sides of the check," said Mario. "California is still pushing job creators out of the state with failed policies. My priority, if elected is to cultivate a renewed sense of entrepreneurship in California. Helping businesses start and grow in California is the only way we are going to bring our state back."
"Make no mistake, those in Sacramento are failing our job creators and the people who depend on those jobs," continued Mario. "They are failing taxpayers, failing farmers, failing small businesses, failing veterans, failing the jobless, and failing future generations."
With agricultural roots going back many generations, Mario's grandfather, Aurelio Larios Guzman, was a farm labor contractor and owner of SAG Farm Labor, a Fillmore-based company with 100employeesthat specializes in contracting farm laborers and refueling and repairing farm equipment. He was tragically killed in a job-related equipment accident in 2001. Mario's parents are Mario & Virginia de la Piedra. Mario's mother, Virginia, is a current member of the Fillmore Unified Board of Education.
"Mario and his family's agricultural history goes back for generations in Ventura County," said Steve Barnard, President, Mission Produce. "He has been an active member of Young Farmer's and Ranchers and knows first-hand the challenges our farming and rancher communities face including water and regulatory concerns. He will make a great Assemblyman."
Mario received his insurance license at the age of nineteen and is a co-founder and owner of Western Yosemite Insurance Services, a full service insurance agency specializing in agribusiness with clients from Morro Bayto Pauma Valley. He is involved in many community organizations, including the Rotary Club of Ventura and the Ventura County Young Farmers and Ranchers. He directed the AG Day Golf Tournament to raise money for local scholarships. A graduate of San Diego State University, Mario resides in Camarillo.