Sierra Northern Railway to leave Fillmore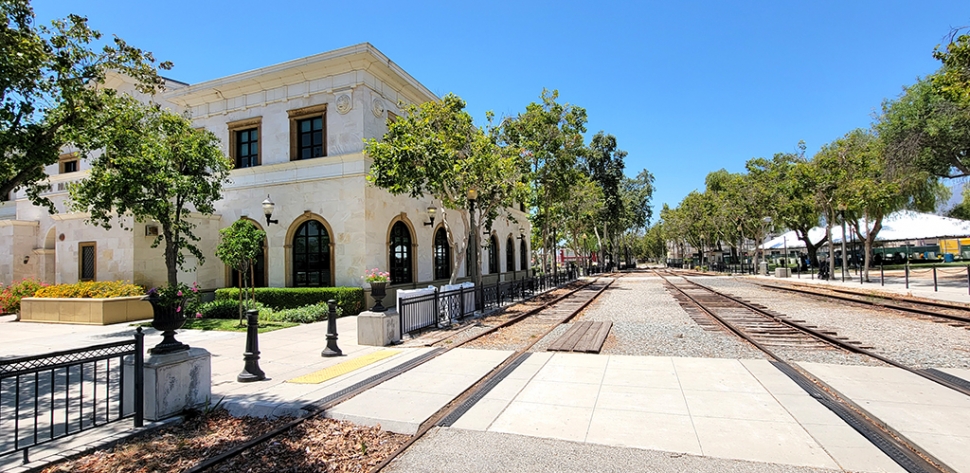 The Sierra Northern Railway has been asked to move out of the Fillmore Rail yard and is pursing relocation.
By Gazette Staff Writers — Wednesday, June 8th, 2022
[Below are both Sierra Northern Railway and City of Fillmore press releases]
[Sierra Northern press release]
Sierra Northern Railway to leave Fillmore
June 1, 2022
Effective immediately the Sierra Northern Railway, Ventura Division, an FRA-regulated common carrier railroad, has been asked to move out of the Fillmore railyard by the City of Fillmore, CA. The property is owned by the city.
"It is unfortunate that the City does not want to continue to work with us as this means a loss of excursion operations for the residents of Fillmore who for so many years grew up around the trains," said Matthew Blackburn, Sierra Northern Railway Ventura Division Manager.
The Sierra Northern Railway, Ventura Division operates 30 miles of railroad right-of-way owned by the Ventura County Transportation Commission as provided for in a 35-year lease. The company and its predecessors have hosted a variety of excursions, freight operations, and filming locations for dozens of motion picture and television productions.
The company is in the process of pursuing relocation to another online community. Normal Sierra Northern Ventura Division business will continue as usual. The company anticipates the reintroduction of excursion trains and railbike adventures originating from the new facility in the near future.
For additional information, contact Matthew Blackburn, 530-490-1446.
###
[City of Fillmore press release]
Contact: David W. Rowlands, City Manager — (805) 524-1500
City of Fillmore and Sierra Northern Railway Part Ways
June 2, 2022
After months of negotiations, the City of Fillmore and Sierra Northern Railway have determined that they are unable to come to terms to allow Sierra Northern Railway to use city property for freight storage and possibly tourist train and railbike operations.
"It is unfortunate; we could not come to an agreement with Sierra Northern Railway. One item of concern was Sierra Northern Railway removing language saying that their use of the properties cannot bother the neighbors. In addition, they wanted the City to rubber stamp grading and the installation of buildings on the property without the City reviewing the plans for safety, drainage, and code compliance. We always needed to look out for Fillmore and the residents by enforcing laws to protect public health and safety." stated, David W. Rowlands, City Manager.
The language preventing Sierra Northern Railway from doing anything on the property which would bother the neighbors is essential as there has already been an incident involving Sierra Northern Railway's storage of creosote-soaked railroad ties on the property which created odors that made neighbors sick. Sierra Northern Railway initially dismissed the neighbor's concerns by stating a Federal Preemption allowed Sierra Northern Railway to store any material onsite regardless of noxious odors. This claim is dubious as Sierra Northern Railway does not yet even have the legal right to use this property as no valid leases have been accepted on behalf of the Railway even after months of negotiations.
Despite being asked by the City for months to provide valid insurance protecting the city and to cite relevant regulations to support Sierra Northern Railway's claims that a few provisions of the agreement violated their duties as a common carrier railroad, nothing was ever provided to the City. "We would not propose terms that violate the law. If Sierra had provided citations to support their vague contentions the City would have agreed to change the terms at issue to comply with the law. Instead, Sierra elected not to provide any information supporting their claim. Sierra also rejected common contract terms such as language allowing the City to deny Sierra's request to transfer Sierra's interest in the property to a third party," said Tiffany Israel, City Attorney.