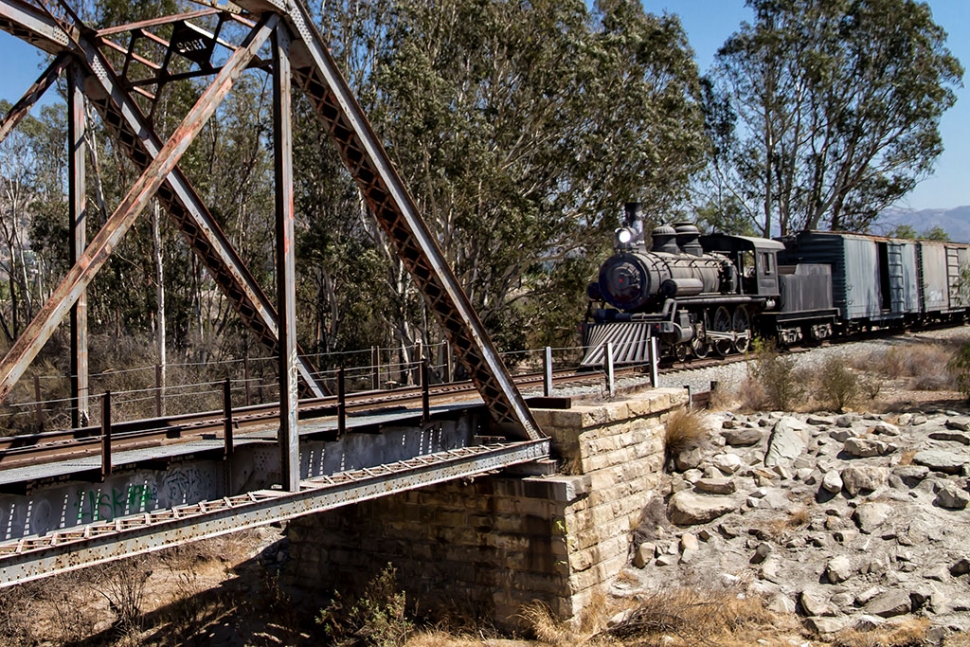 By Bob Crum — Wednesday, September 25th, 2013
Story and photos by Bob Crum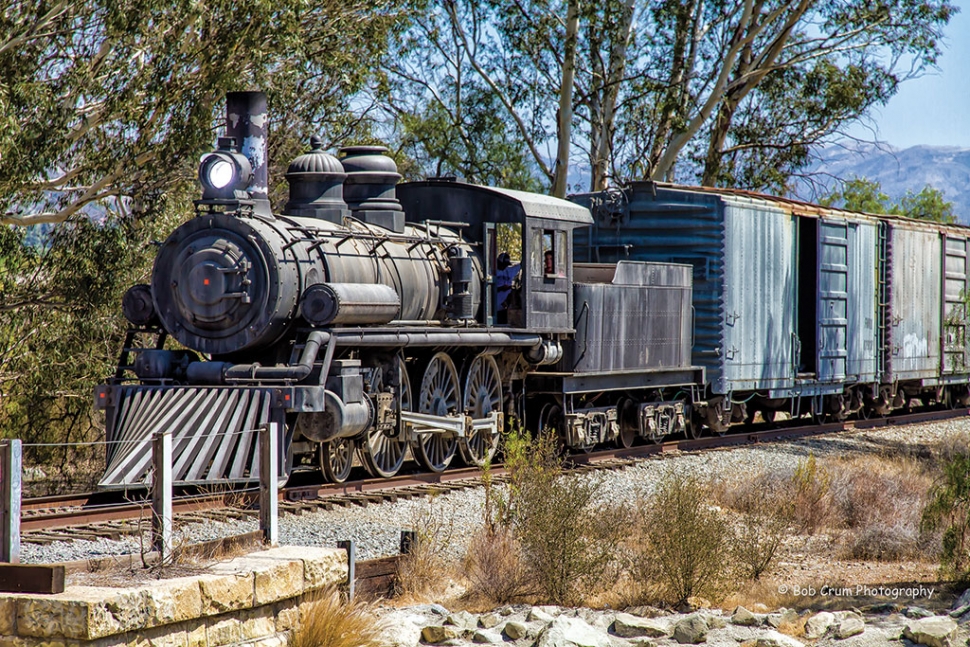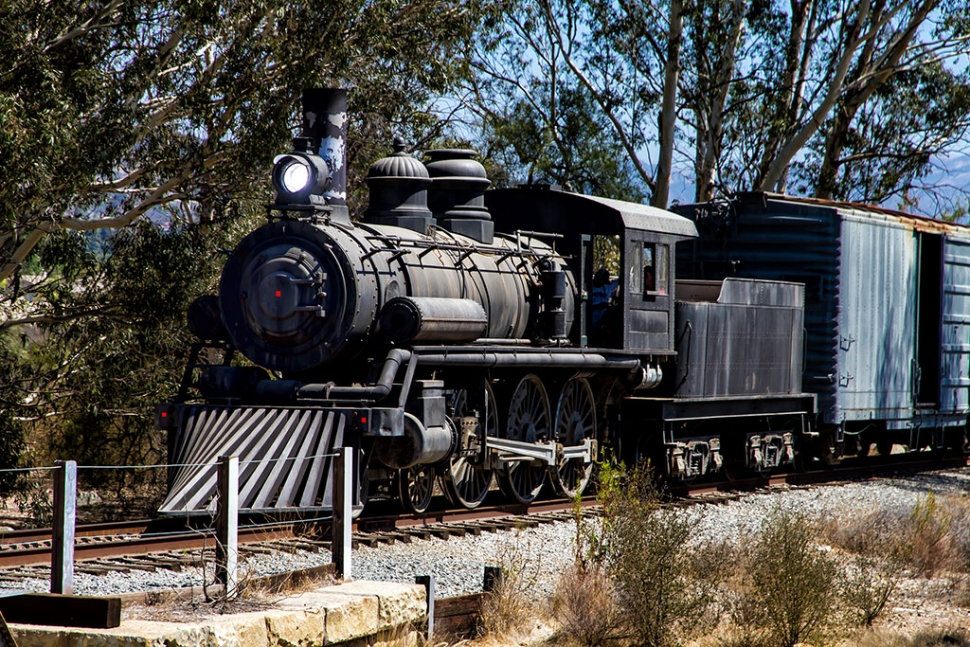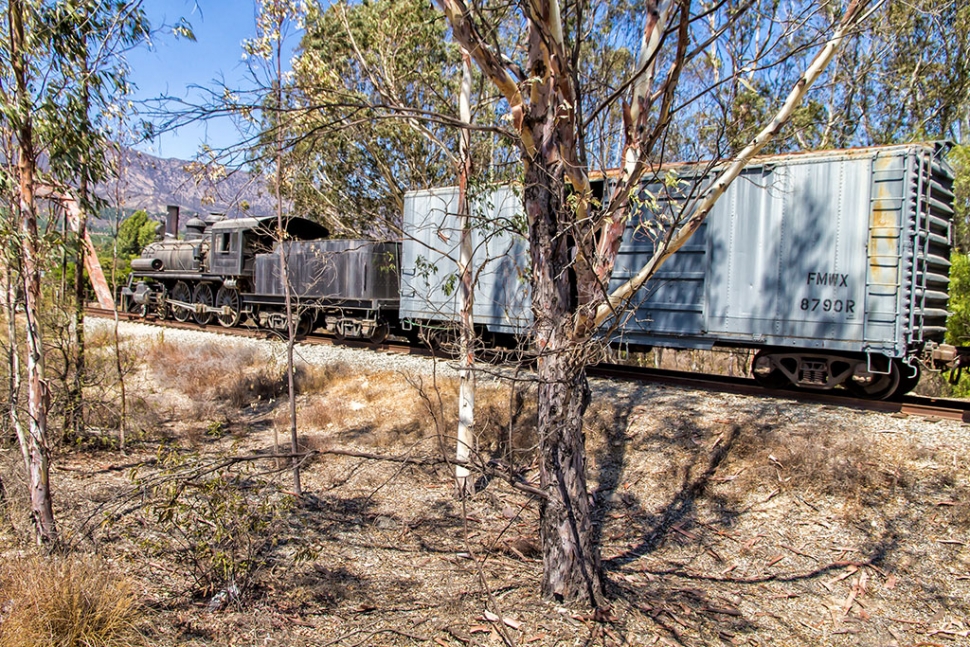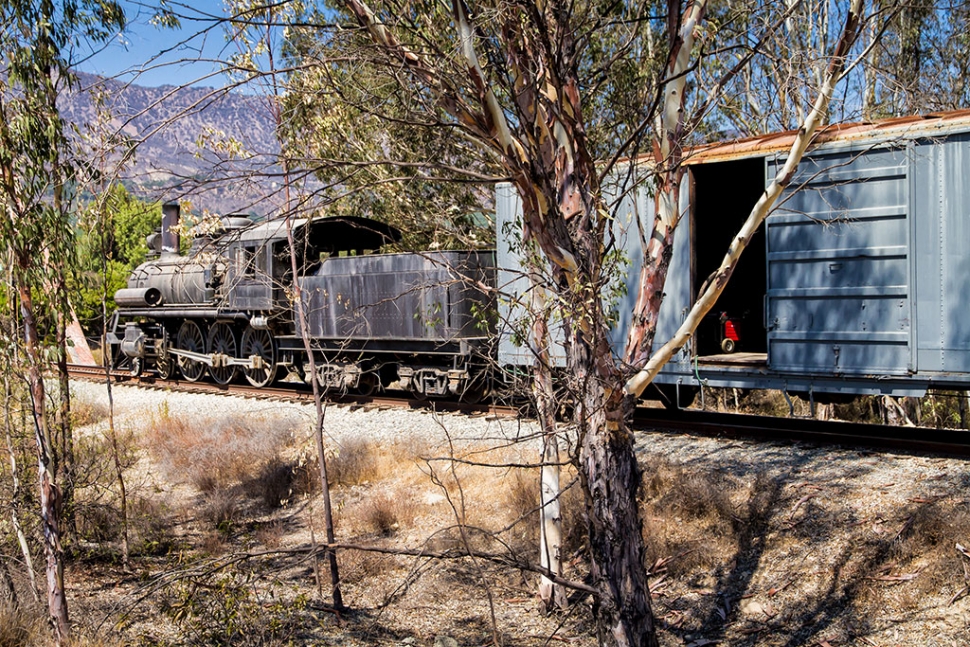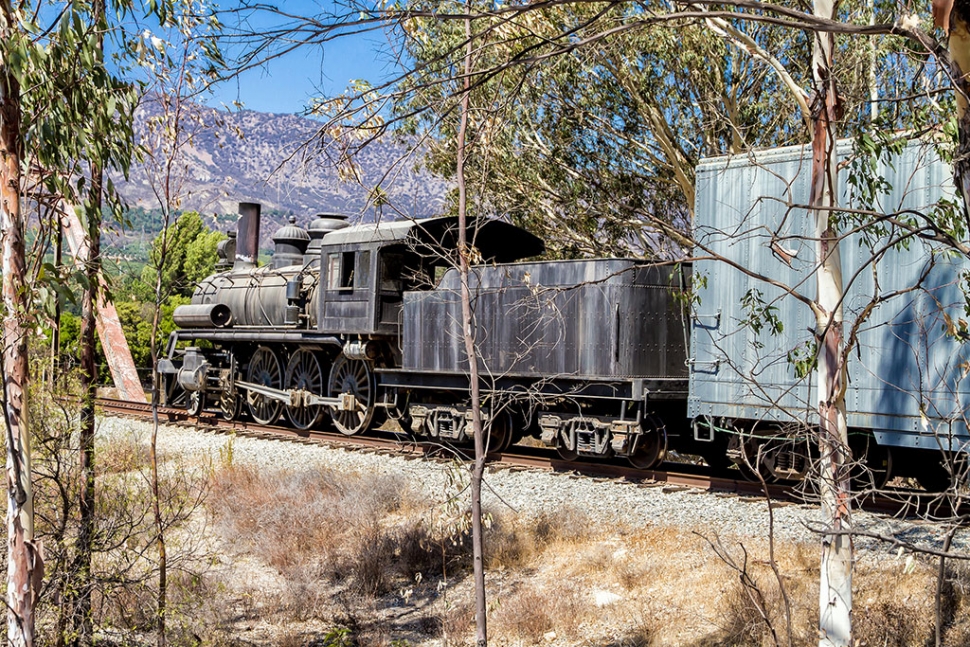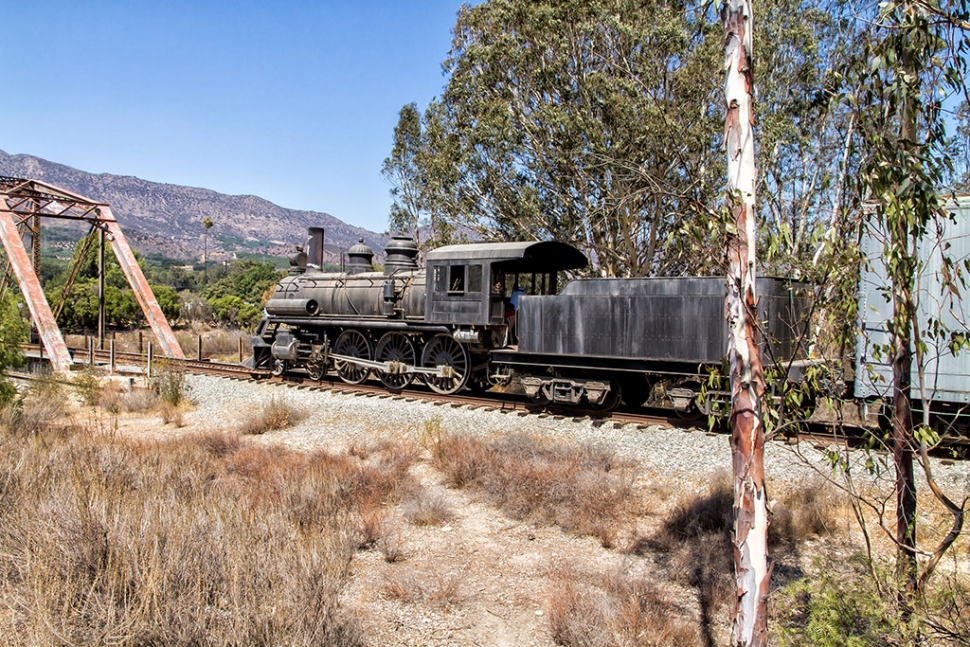 The Fillmore & Western Railway recently obtained a faux steam engine from Disney Studios that was used in the Lone Ranger movie and it's already been put to work. The assignment: Advil commercial. Location. Sespe Creek.
First, a little history, as reported in Trains magazine: "Disney and Bruckheimer originally planned to film on an existing mining railroad in southern New Mexico. Construction of the movie's Western towns was already in progress when Disney and Bruckheimer decided to build a brand-new railroad farther north. Albuquerque, N.M.-based Gandy Dancer Railroad and Excavating Services received contracts to do the job. The new line had no outside interchange and was removed after filming was complete.
According to the production company, Gandy Dancer hauled in 3,889,425 pounds of 33-foot rail, bars, tie places and ties from Blythe, Calif. An additional 60,429 pounds of bolts, washers, and other track parts came from Kansas City, Mo., and 402,000 pounds of ties and spikes from Stockton, Calif. The result was a five-mile loop of single- and double-track line in the Rio Puerco desert. Another mile of track, for the many mining scenes, was built near Creede, Colo.
Meanwhile, in Sun Valley, Calif., in northern Los Angeles County, a machine shop built two train-sets complete with two faux steam engines. For ease of movement, the rolling stock was built in the same fashion as shipping containers, in that they could be lifted on and off their chassis' and onto flatbed trucks for highway transport. The two locomotives had hydraulic hoses connecting them to the tenders, where a pair of 1,000 hp Cummins diesel engines supplied power. Both trains were operated from a computer inside the cab. Even so, a real locomotive engineer was in the cab to control the braking system. In case of an emergency, he could override the computer. Movie special effects produced all the smoke and steam there is to see in the film.
The trains were designed for speeds of up to 30 mph. An EMD SW1500 diesel was used to move the cars during shooting when the steam engine was not part of the scene. The meticulous attention paid to the railroad scenes is typical of the entire production effort."
Back to the present. I captured these images while the train was waiting to be called for the next run. Heard tell the train was to run over the star of the commercial. Whew... talk about a huge headache for Advil to remedy! This will be one interesting commercial to watch... with a couple of Advil and a glass of water handy. And don't forget the band aids!