Shockwaves Fillmore Cross Country Run in AAU Jr. Olympics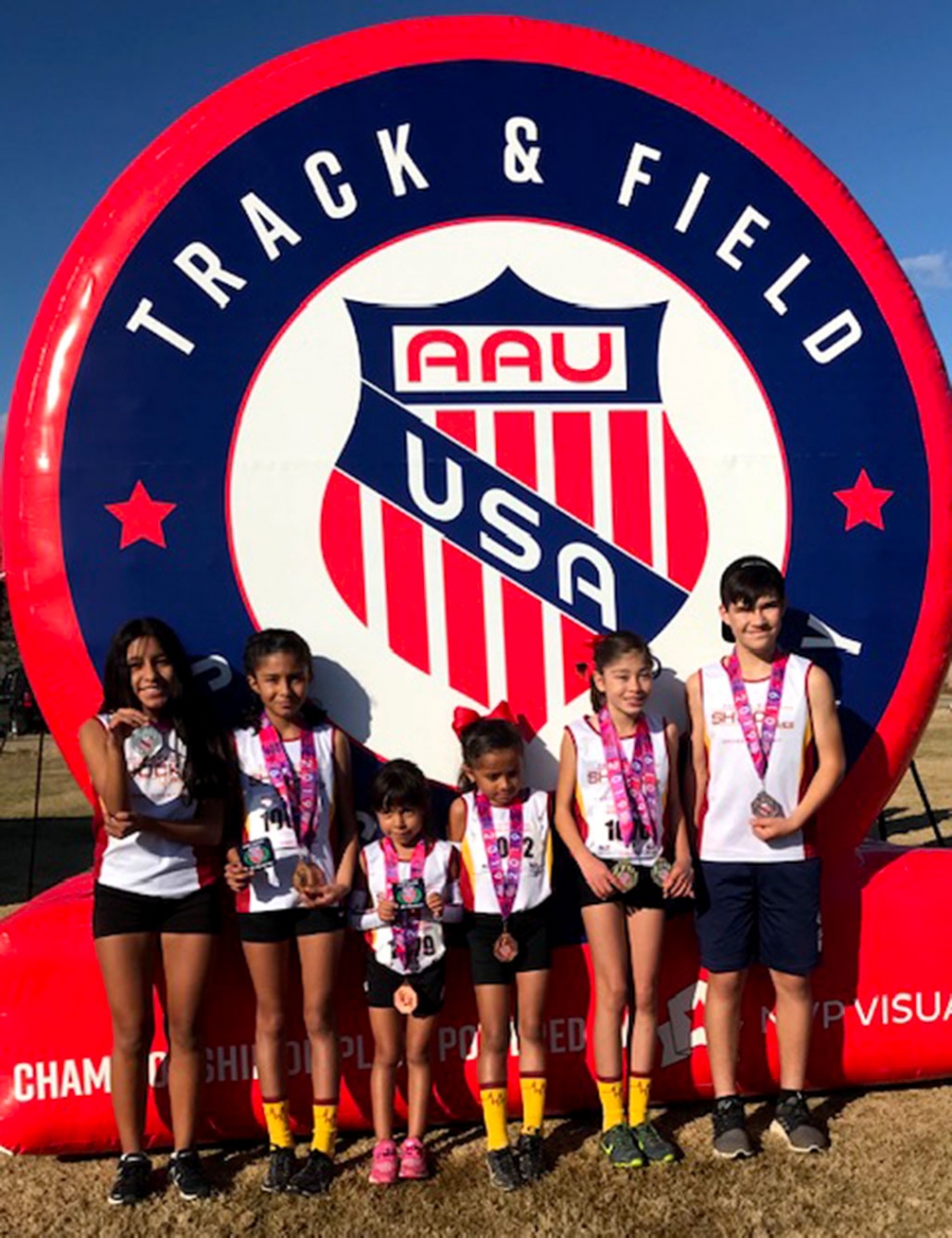 Pictured is the Pacific Coast Shockwaves Fillmore Cross Country team which competed in the AAU Jr. Olympics on Saturday, December 7th: (l-r) Niza Laureano, Emily Arriaga, Leah Laureano, Aaliyah Tarango, Paola Estrada and Joshua Estrada. Photos courtesy Coach Evelio Arriaga.
By Gazette Staff Writer — Wednesday, December 11th, 2019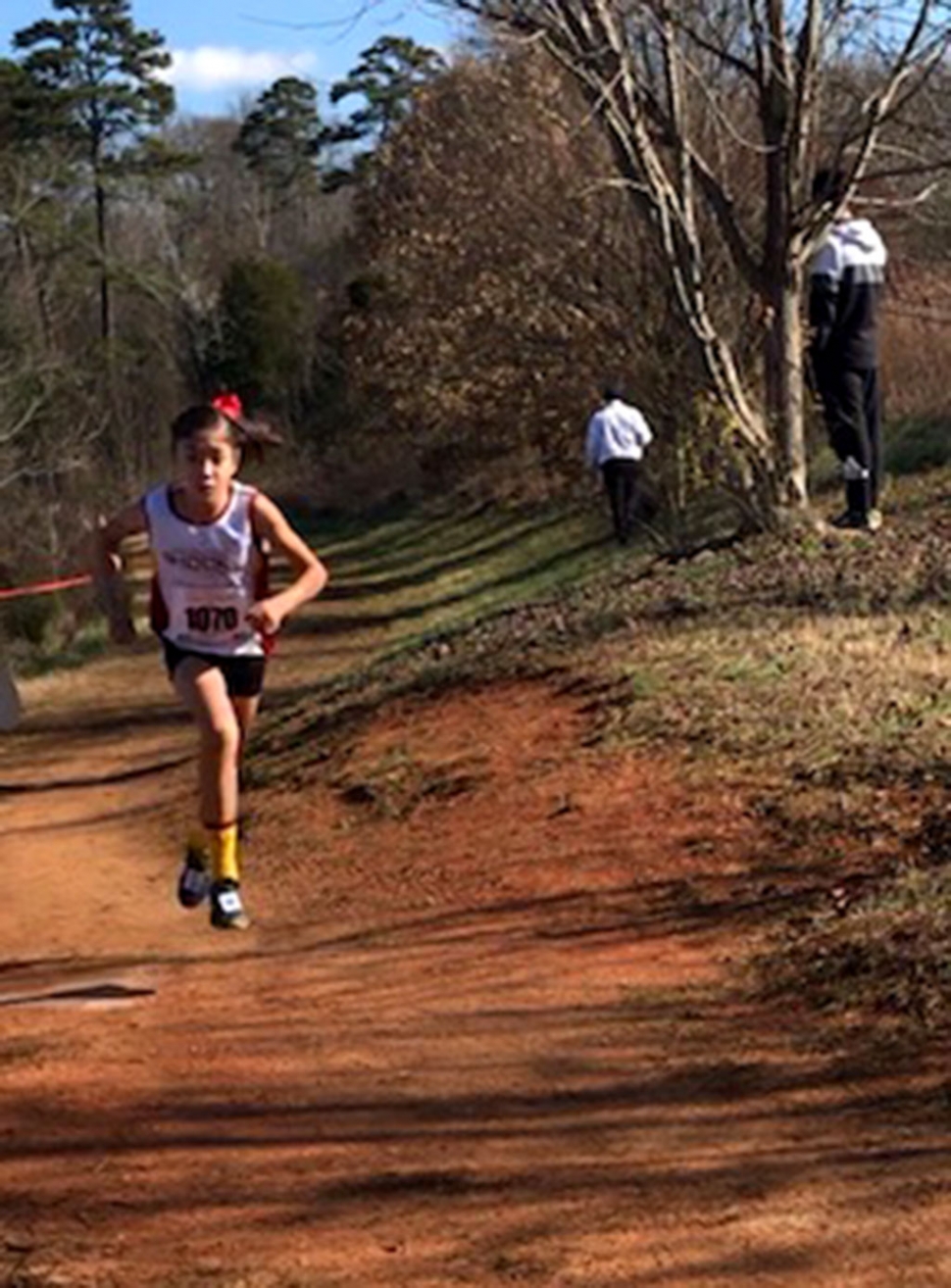 Paola Estrada on her way to becoming the National Champion in the 3000 meters 9 and 10-year-old girls race in Knoxville Tennessee this past Saturday.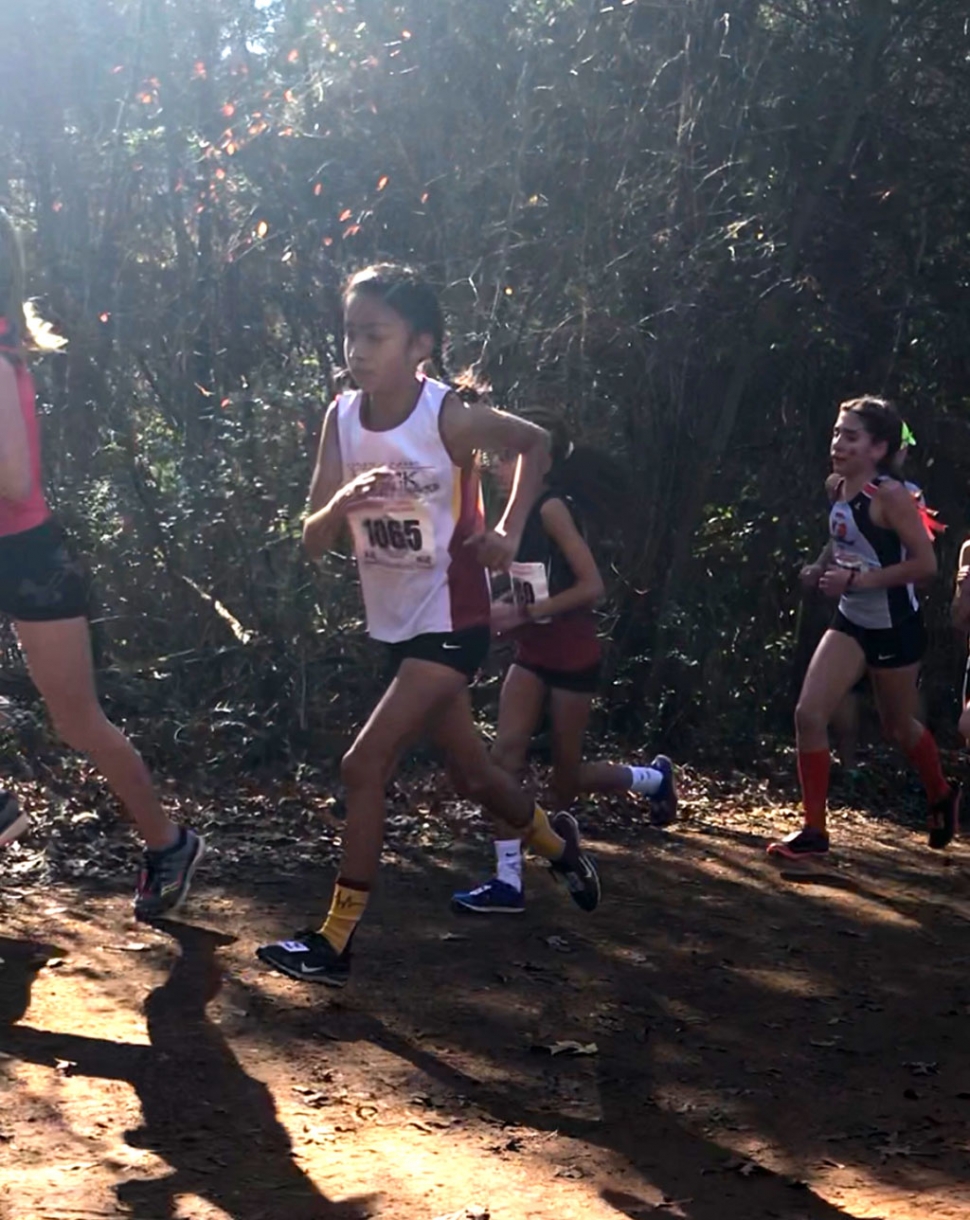 Pictured out in front is Emily Arriaga running up the hill in the 3000 meters girls 9 and 10-year-old race where she earned the "All-American" award. Photos courtesy Coach Evelio Arriaga.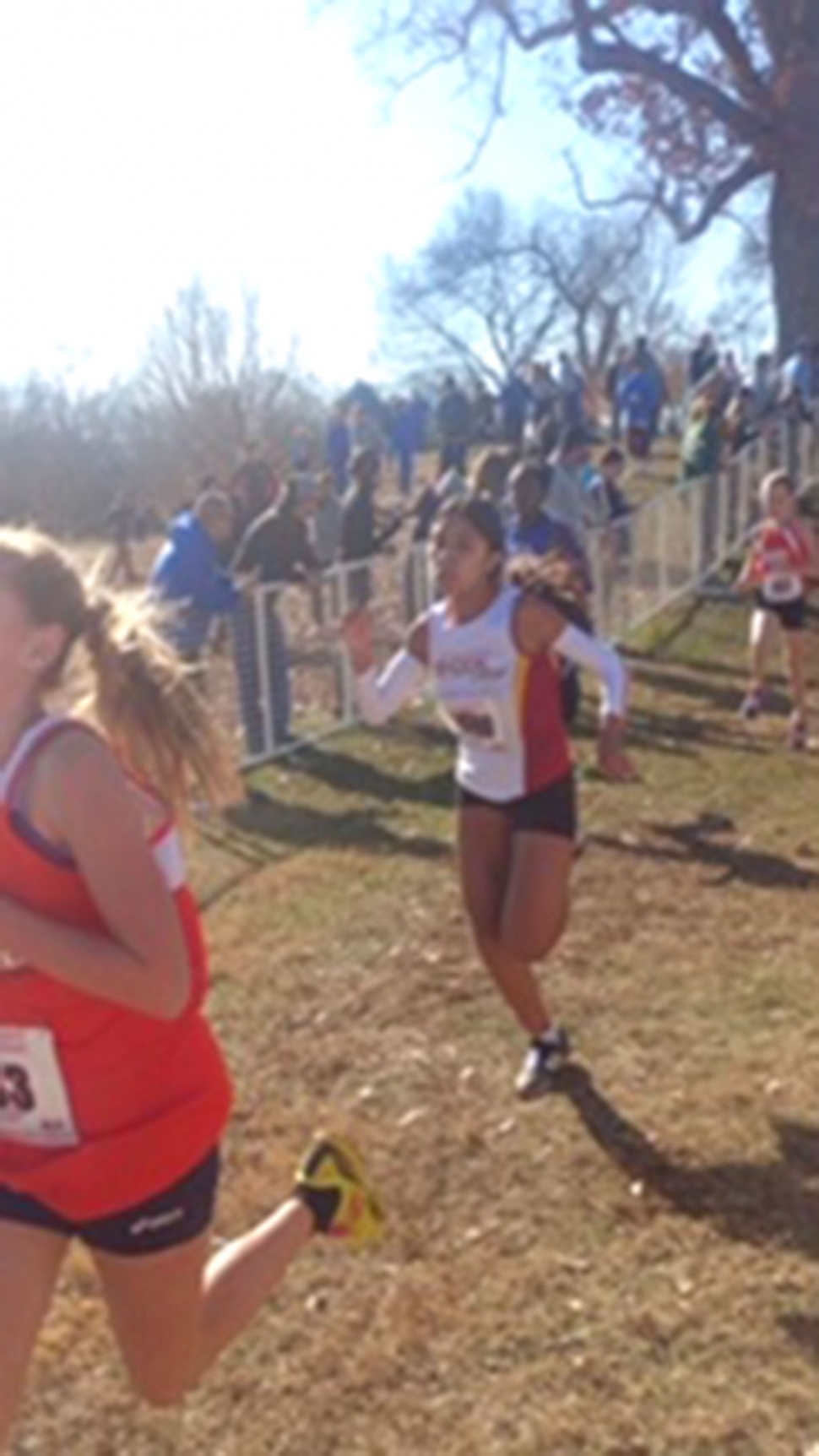 Niza Laureano sprinting towards the finish line to help her team earn 2nd place in the competition.
Submitted by Coach Evelio Arriaga
The Pacific Coast Shockwaves Fillmore Cross Country concluded their season by competing at the AAU Jr. Olympics which took place Saturday, December 7th, 2019 at Knoxville Tennessee. The PC Shockwaves is an organization that focuses on teaching young kids powerful life skills such as perseverance, resiliency, collaboration and "Dare to dream big" through the sport of running. Young athletes from all PC Shockwaves, which includes the LA and Ventura county areas, collaborate with the goal of creating a competitive team that can challenge other teams at the National competition level. The Fillmore site was able to send six local athletes to Knoxville, TN to compete at the Jr. Olympics. The kids worked hard every single day, rain or shine at any location that was available to us. This ultimately helped the kids to compete at any terrain or conditions against anybody. You may have even seen them practicing near the Riverwalk Bike Path in the grass area under a light which they set up for every practice powered by a generator.
Knoxville Tennessee was an amazing experience for all the kids. They performed extremely well. Our first local runner competing was Joshua Estrada. He helped his team reach the podium as a 3rd place team by running the 4000 meters course in 15:53.12 and placing 131st overall. The next race included Niza Laureano running the 3000 meters event where she finished 50th with a time of 12:44.14. Niza's team finished 2nd overall on a very competitive field of runners. After this race the 9 and 10-year-old girls 3000 meters race was next. This group is loaded with very talented runners which included two of our local athletes, Emily Arriaga and Paola Estrada. These two girls were up to the challenge and performed amazingly. Paola Estrada finished second overall with a time of 12:11.37 and first in the group of 10-year-old girls earning the title of National Champion in this category. Emily Arriaga finished 8th in the 9-year-old category with a time of 12:56.35 and earning the recognition of "All-American" which is only given to the top 8 runners. These two girls along with the other Shockwaves from our other sites led their team to become National Champions. Aaliyah Tarango was our next runner who was ready to participate in the 2000 meters race. She run a personal best time of 9:02.92 while finishing 8th in her category and earning the "All-American" recognition. Our last local runner, Leah Laureano participated in the 6 and under 1000 meters race. She ran a personal best time of 4:48.99 while finishing 7th overall and becoming an "All-American". What an amazing performance from all our runners. We appreciate all the love and support from the community sponsors; Triple Mortgage, Re/Max Gold Coast Realtors, El Pescador, State Farm Insurance, La Michoacana Bakery, and Mejia's Nursery, Inc. your support helped create life long memories for these kids.