Sheriff's Law Enforcement Explorers Compete in National Competition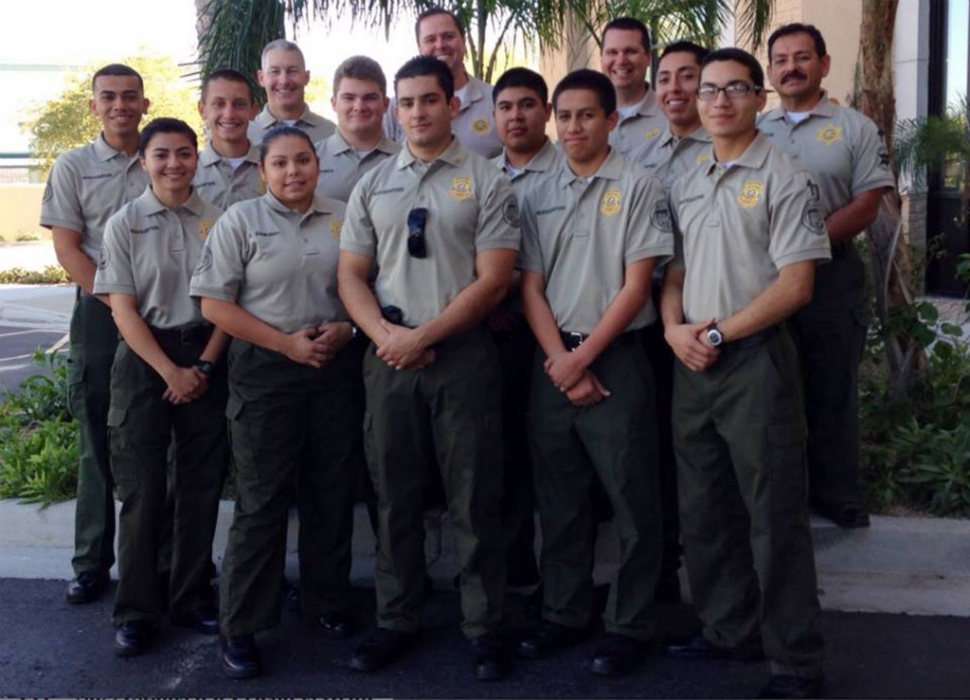 By Gazette Staff Writer — Wednesday, February 12th, 2014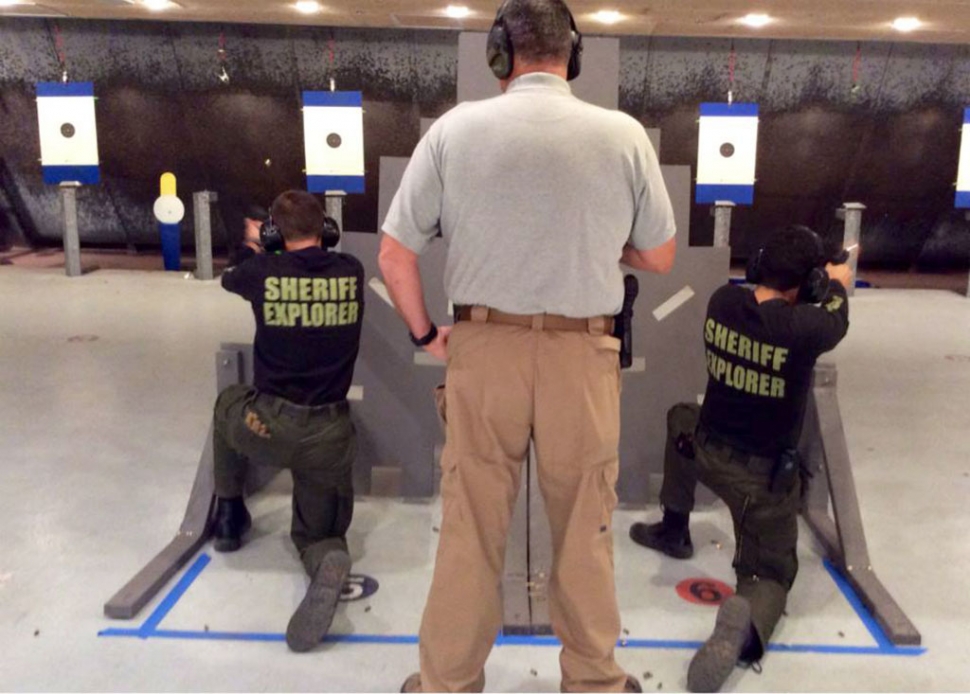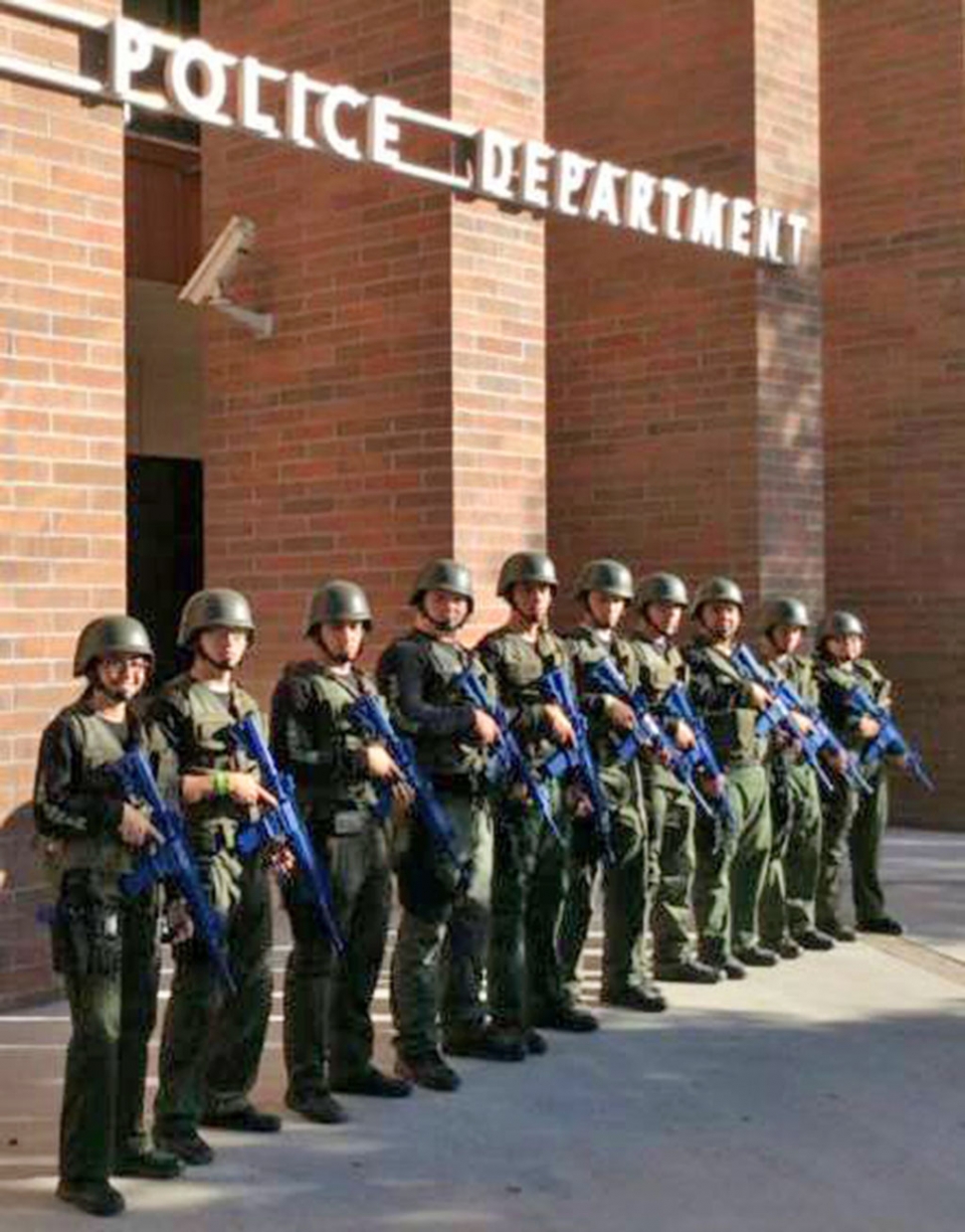 The Chandler Police Explorers hosted their 16th Annual Tactical Explorer Competition. Several explorer posts from throughout the United States competed in a variety of SWAT scenarios. This year, three explorer posts from the Ventura County Sheriff's Office participated in the competition: Fillmore, Camarillo, and a combined team from the Headquarters and Ojai Stations.
The explorer scouts from the combined Headquarters and Ojai team earned a fourth-place award for the armored vehicle pull. The Fillmore Explorers earned a fourth-place award for the tactical relay race, and Adrian Mejia earned an individual award, second place, for the three-mile run. The Camarillo Post earned one team award in the vertical assault competition, and Deputy Mario Molina earned an individual advisor award for the three-mile run, in which he had a first place finish.
Law enforcement exploring is open to young men and women ages 14 through 20 with an interest in learning more about the field of law enforcement. Law enforcement exploring provides educational training programs for young adults on the purposes, mission, and objectives of law enforcement. The program provides career orientation experiences, leadership opportunities, and community service activities. The primary goals of the program are to help young adults choose a career path within law enforcement and to challenge them to become responsible citizens of their communities and the nation.
Each explorer post is affiliated with a law enforcement agency and Learning for Life, which is a branch of Boy Scouts of America. Many law enforcement agencies support the explorer program which provides an opportunity for youths to have a positive impact on their communities as well as develop future peace officers, good citizens, and leaders.
For more information about the Explorer Program for the Ventura County Sheriff's Office, please contact one of the listed advisors.
Nature of Incident: Explorer Posts Compete in National Competition
Location: Chandler, Arizona
Date & Time: Jan. 17, 2014 – Jan. 19, 2014
Unit(s) Responsible:
Headquarters Explorer Post
Ojai Explorer Post
Fillmore Explorer Post
Camarillo Explorer Post
Prepared by: Senior Deputy Dennis M. Smith
Media Release Date: Jan. 30, 2014
Follow-Up Contact: Deputy Juan Olmos – Headquarters Station / (805) 654-2890
Senior Deputy Edward Beauvais – Ojai Station / (805) 646-1414
Deputy Leonardo Vazquez – Fillmore Station / (805) 524-2233
SST Todd Eskridge – Camarillo Station / (805) 388-5129
Approved by:
Captain Patti Salas