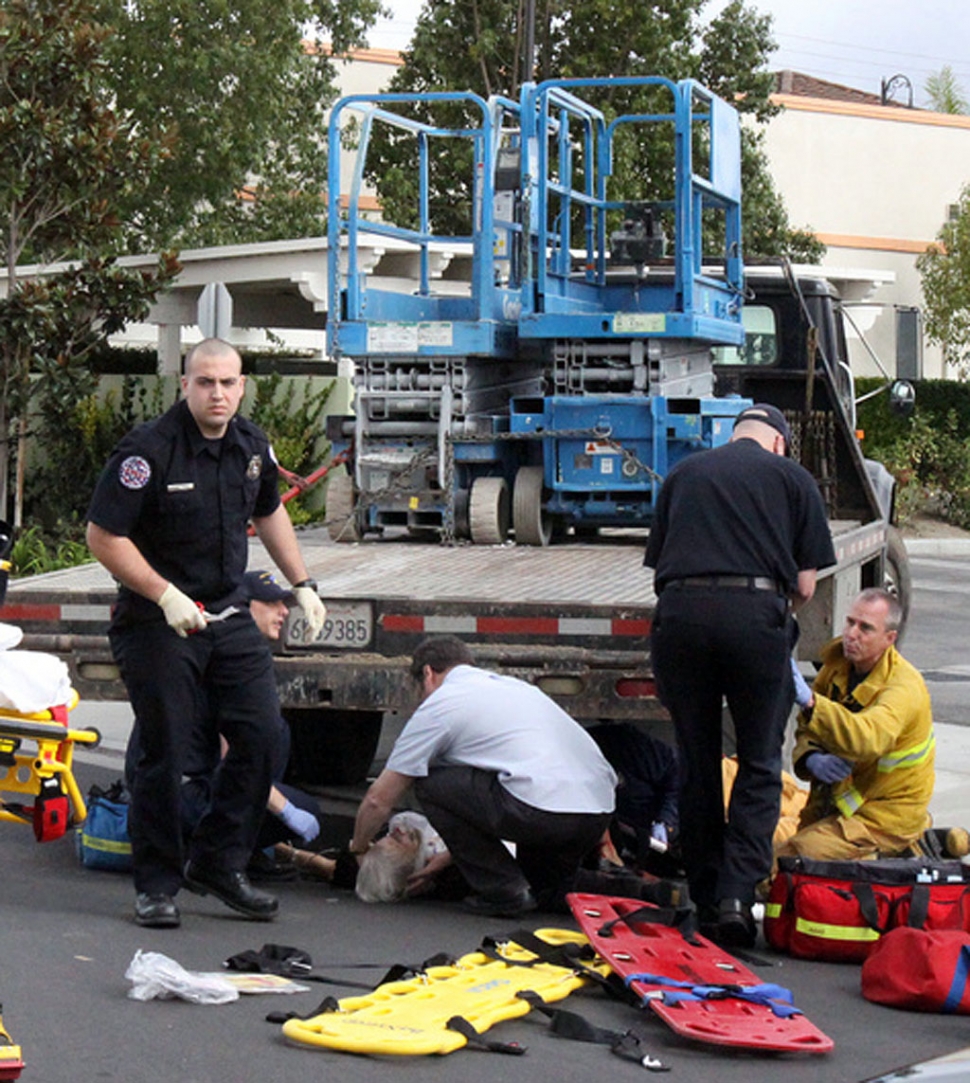 Paramedics treat Helen Shannon 86, after she was struck by a truck moving in reverse.
By Gazette Staff Writer — Wednesday, March 11th, 2009
At 11:22 am, on March 4, 2009, Moorpark Traffic Units were called to an accident on Park Lane just south of Los Angeles Avenue. A flat bed truck driven by Juan Vasquez, 37, of Fillmore backed out of the Tuscany Square parking lot onto Park Lane hitting Helen Shannon, 86, of Moorpark who was walking by at that moment. The truck flatbed hit Shannon causing her to fall to the ground. Vasquez was unaware of hitting Shannon and continued to back over Shannon's legs until a passerby waved him down at which time he stopped the truck.
Shannon suffered major injuries to both legs. She was taken by ambulance to Simi Valley Hospital for treatment where she was described as being in critical condition. Shannon died Saturday, March 7th.
There was no evidence of alcohol or medication being a factor in this incident.
The investigation is still in progress.