Santa Paula Area Sexual Assaults, Public Assistance Needed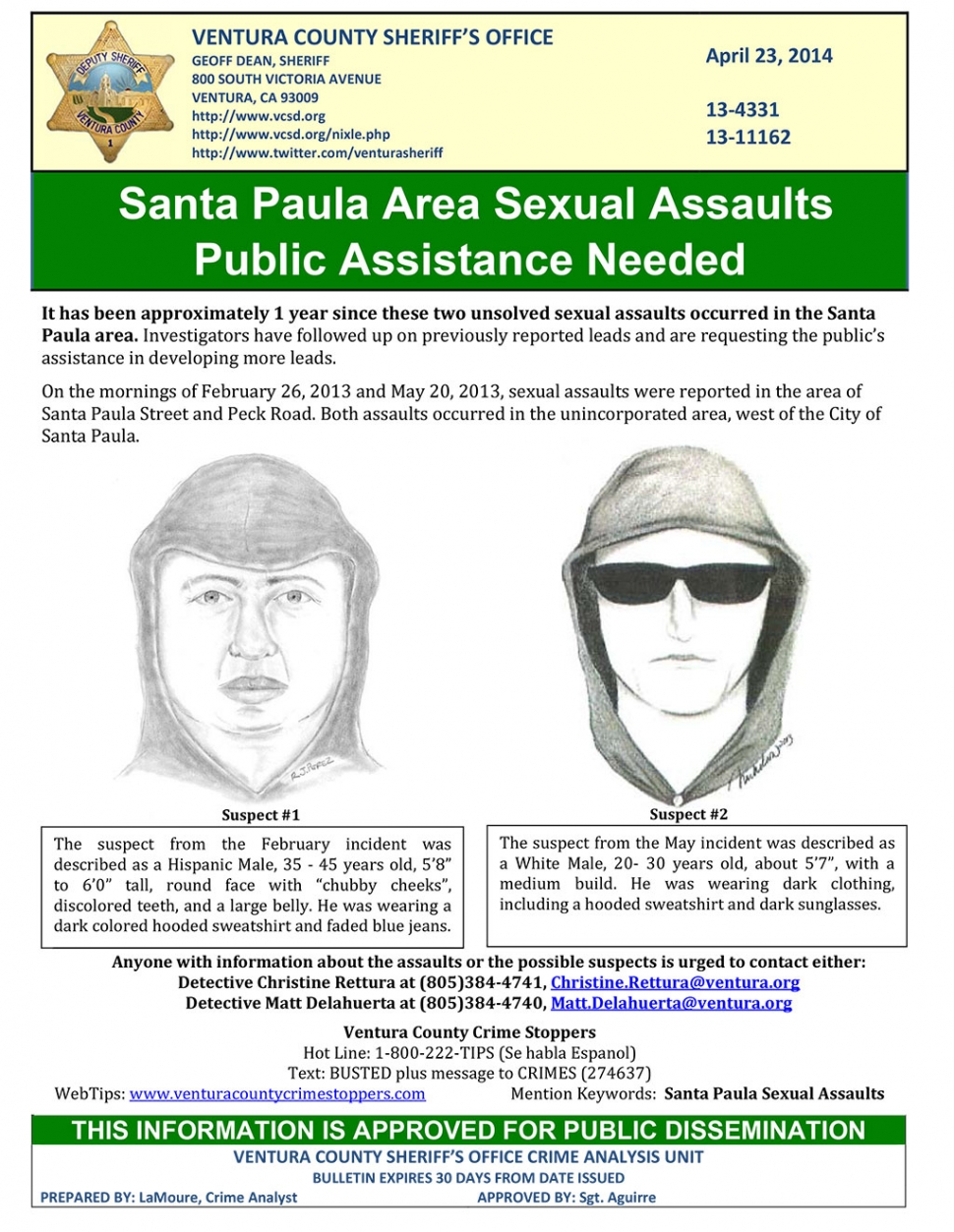 By Ventura County Sheriff Department — Monday, May 5th, 2014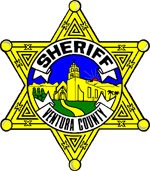 Ventura County Sheriff's Department
It has been approximately 1 year since these two unsolved sexual assaults occurred in the Santa
Paula area. Investigators have followed up on previously reported leads and are requesting the public's assistance in developing more leads.
On the mornings of February 26, 2013 and May 20, 2013, sexual assaults were reported in the area of Santa Paula Street and Peck Road. Both assaults occurred in the unincorporated area, west of the City of Santa Paula.
Nature of Incident: Santa Paula Area Sexual Assaults - Public Assistance Needed
Report Number: 13-4331 & 13-11162
Location: Santa Paula Street at Peck Road, Unincorporated Area of Santa Paula
Date & Time: May 1, 2014
Unit(s) Responsible: Ventura County Sheriff's Major Crimes Unit Bureau
(S)uspects, (V)ictims, (P)arty, (D)ecedent City of Residence Age
Unknown
Prepared by: Sgt. Anthony Aguirre
Media Release Date: May 1, 2014
Follow-Up Contact: Detective Christine Rettura at (805)384‐4741, Christine.Rettura@ventura.org
Detective Matt Delahuerta at (805)384‐4740, Matt.Delahuerta@ventura.org
Approved by: Captain Chris Dunn
Ventura County Crime Stoppers will pay up to $1,000 reward for information, which leads to the arrest and criminal complaint against the person(s) responsible for this crime. The caller may remain anonymous. The call is not recorded. Call Crime Stoppers at 800-222-TIPS (8477).