Santa Claus is Coming to Town
By Gazette Staff Writer — Wednesday, December 4th, 2013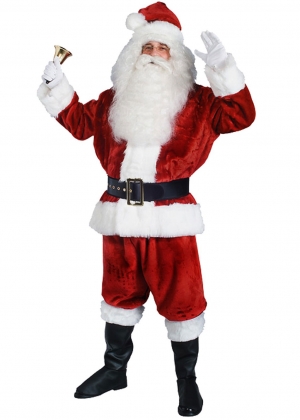 It's nearly time for the 2013 Fillmore Christmas Parade sponsored by Fillmore's Lions Club. This year's parade will be held on Saturday, December 7th at 1:00 p.m. and will start at the corner of Central Avenue and Second Street and then proceed down Central to Santa Clara Street.
Santa Claus is expected to be in Fillmore in time for the parade and to wish everyone a Merry Christmas. He will also be available for pictures at the Fillmore Historical Museum, near the train station, immediately following the parade. So be sure to bring your camera so that you can capture all those parade memories along with that special picture with Santa.
The Fillmore Lions Club continues to sponsor the parade in honor of their long time member, the late Henry "Hank" Carrillo. Hank urged our Lions to assume the responsibility of the parade when it was in danger of losing sponsorship. This is the 12th year the Lions Club have sponsored the Annual Fillmore Christmas Parade.
The Parade is open to all groups or persons wanting to celebrate the season with a holiday themed entry. Parade check-in is at 11:30 AM on Second Street in front of the Memorial Building. Applications to participate in the parade are available at Fillmore's City Hall and at the Fillmore Chamber of Commerce Office located at 211 Central Avenue.
See you all on December 7th!
Merry Christmas!