Rotary Club of Fillmore Welcomes New Member Sean McCulley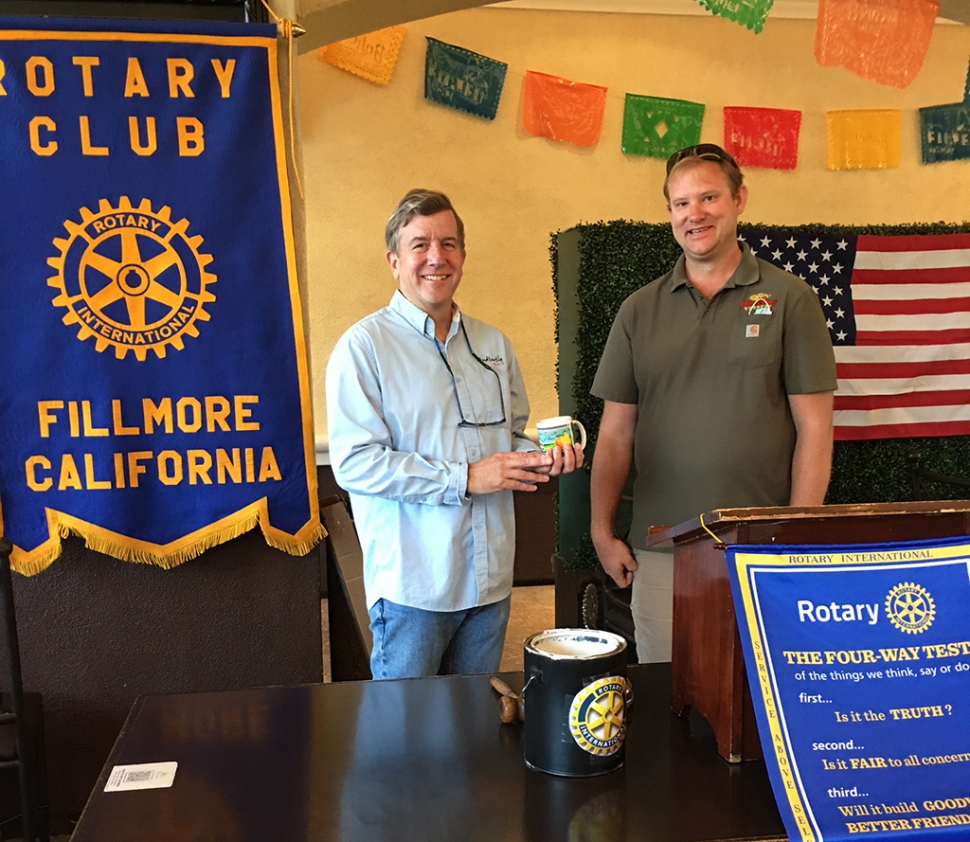 (l-r) Fillmore Rotary's newest Rotarian, Sean McCulley, and Club President Andy Klittich.
By Gazette Staff Writers — Wednesday, October 6th, 2021
The speaker at last week's Fillmore Rotary was one of the newer members, Sean McCulley. During college he began making videos and working on theater productions, while earning a double major in Commercial Art/Journalism. In 1993 he began his first business, Mudturtle Media, and started McLee Creations with his wife. During the pandemic he began making a video all about Corvettes, his favorite car. He showed the video to the group, which thought it was fantastic. Sean clearly has an eye for detail and knows how to keep the viewer engaged. He has also written a children's book called Archibald The Airplane, Tales From Willoughby. Sean's latest adventure is purchasing and restoring the Fillmore Towne Theatre. He presented a PowerPoint of the entire building and talked about all that needs to be done and his vision of the finished project. One of the main challenges is acquiring the funds for the restoration. Sean's Company, Mudturtle Theatrical Inc, is a 501(c) 3, if anyone would like to donate to make our theater a wonderful destination for community theater, movies, music, lectures and more. Courtesy Fillmore Rotary Club member Martha Richardson.