Rotary Club of Fillmore Awards FHS Students Scholarships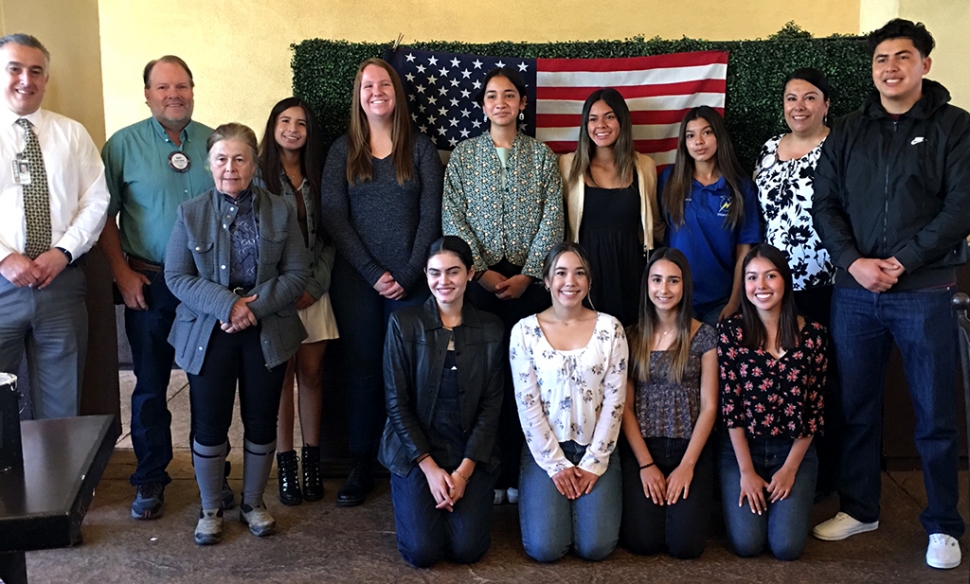 The Rotary Club Scholarship Committee, Garo Kuredjian, Scott Beylik, Barbara Filkins, Christine Scheiferle (next to Davian Gonzalez) with FHS 2022 recipients. Photo credit Rotarian Martha Richardson.
By Gazette Staff Writers — Wednesday, June 1st, 2022
The Rotary Club of Fillmore announced the FHS scholarship recipients. Scott Beylik introduced the Scholarship Committee; Andy Klittich, Christine Scheiferle, Barbara Filkins, Garo Kuredjian and Dick Richardson, who in turn presented the recipients and scholarships. Angelica Herrera $1,000, Emma Myers $1,000+$800 for the Don & Ruthie Gunderson Scholarship, Gabriela Herrera $1,000, Alianna Tapia $1,000, Anahi Hernandez $1,000 Davian Gonzalez $1,000, Emilia Magdaleno $1,000, Chloie Martinez $1,000+$800 for the Ari Larson Scholarship, Nathalie Magana $1,000+$800 for the Rigo Landeros Service Above Self Scholarship, Brianna Camacho $1,000, and Michael Torres $1,000.