Romero Family Celebrates 100th Birthday & Family Reunion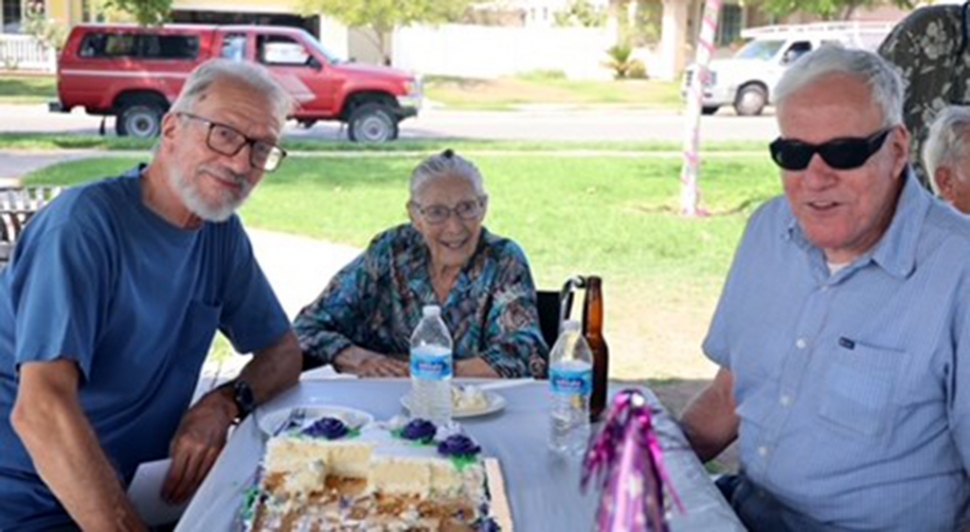 Happy 100th birthday Alice Bustamante Romero, pictured above with sons Steve (left) and Petey.
By Gazette Staff Writers — Thursday, August 25th, 2022
This past July the Family held a reunion at Dolores Day Park, in Fillmore remembering family past and present. The Romeros also honored and celebrated the 100th Birthday of Alice Bustamante Romero, pictured above. Alice is widow of Pedro (Pete) Romero. one of the Romeros that made America home, beginning in the early 1900s. Pedro served in the Army, returned decorated with awards then proceeded working several positions, one was warehouseman on the military base. She worked several jobs from homemaker to librarian.
Back in November of 2021 the Fillmore Historical Museum hosted a book signing for local author Dr. Ofelia Romero-Motlagh of Fillmore. Her book, "The Legend of the Romeros, Then and Today," identifies and celebrates her nineteen-member family from their humble beginnings as farm laborers to their lives as successes. This July's reunion added to the Romero Familia's journey.