Relocation of Sexually Violent Predator
By Ventura County Sheriff Department — Saturday, January 21st, 2023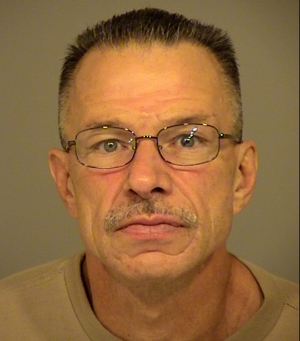 Ross Wollschlager, 59, Ventura County
A Ventura County Sexually Violent Predator, who is currently transient, is to be relocated in the unincorporated area of Santa Paula, CA, in March of 2023.
In February 1983, Ross Wollschlager was arrested in the city of Ventura for multiple sexual assaults. He was subsequently convicted of two felony counts of Rape. He was sentenced to 8 years' incarceration in the California Department of Corrections and Rehabilitation (CDCR). He served his sentence and was subsequently released.
In 1989, Wollschlager entered inhabited dwellings without permission. On one of these occasions, he sexually assaulted a child under the age of 14. He was convicted of one felony count of Forced Lewd Acts with a Child under the age of 14, and two felony counts of Burglary. He was sentenced to 13 1/2 years' incarceration in the California Department of Corrections and Rehabilitation (CDCR).
In 1997, Wollschlager was classified as a Sexually Violent Predator. According to Welfare and Institutions Code Section 6600; "'Sexually Violent Predator' means a person who has been convicted of a sexually violent offense against one or more victims and who has a diagnosed mental disorder that makes the person a danger to the health and safety of others in that it is likely that he or she will engage in sexually violent criminal behavior." The aim of the Sexually Violent Predator program is to confine and treat offenders until they no longer present a threat to society.
On 3/17/2020, the Ventura County Superior Court ordered Wollschlager to be released from confinement after the California State Hospital deemed him to no longer present a threat to society. On 3/18/2020, Wollschlager arrived in Ventura County where he registered as a transient residing in a recreational vehicle within the unincorporated areas of Ojai and Santa Paula.
The California Department of State Hospitals has identified Liberty Healthcare as the agency to oversee the Sexually Violent Predator conditional release program. Since his release, Liberty Healthcare, with assistance of the Sheriff's Office, has searched for a suitable permanent housing location for Wollschlager. A potential residence has been located on Todd Road in the unincorporated area of Santa Paula, CA. The residence is located adjacent to the Ventura County Sheriff's Todd Road Jail.
Wollschlager is supervised by Liberty Healthcare staff. Both Liberty Healthcare and the Sheriff's Office will continue to conduct regular compliance checks at his residence and monitor his whereabouts via a global positioning satellite device. Since his current release, Wollschlager has not committed any criminal or technical violations.
Although Wollschlager has no criminal cases pending against him, the Ventura County Sheriff's Office feels compelled to notify the community of his relocation for the purposes of ensuring public safety. This public notification is being made pursuant to PC 290.45. Anyone with questions or concerns is encouraged to contact Sergeant William Hollowell of the Sheriff's Santa Clara Valley Station at 805-524-2233. Residents of Ventura County can visit the Megan's Law website (www.meganslaw.ca.gov) to familiarize themselves with the sex registrants in their community.
Nature of Incident: Relocation of Sexually Violent Predator
Report Number: 19-189417
Location: Unincorporated Area of Santa Paula, CA
Date & Time: March of 2023
Unit(s) Responsible: Sheriff's Major Crimes Bureau
(S)uspects, (V)ictims, (P)arty, (D)ecedent City of Residence Age
(P) Ross Wollschlager, Ventura County, 59
Prepared by: Sergeant Hector Macias #3633
Approved by: Captain Victor Medina
Ventura County Crime Stoppers will pay up to $1,000 reward for information, which leads to the arrest and criminal complaint against person(s) responsible for committing crime in our community. The caller may remain anonymous. The call is not recorded. Call Crime Stoppers at 800-222-TIPS (8477).