Randy Garcia Selected as Assistant Principal at Fillmore High School
By Gazette Staff Writers — Wednesday, July 20th, 2022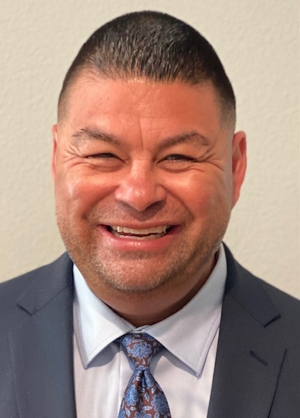 Randy Garcia, an educator for 15 years, happily returns to the Fillmore Unified School District. Mr. Garcia most recently served as an Assistant Principal in Oxnard Union High School District (OUHSD) for the past 4 years. He has previously served as a middle-school Assistant Principal, Dean of Students, a middle school teacher, and elementary teacher.
Mr. Garcia began his career in education with the Fillmore Unified School District (FUSD) as a middle school teacher and spent years teaching at both Piru and Mountain Vista Elementary Schools. He also spent a handful of years serving as an assistant coach with the FHS Varsity football and JV baseball programs. In 2012, Mr. Garcia left FUSD to seek an administrative position with the Pleasant Valley School District (PVSD). After six years in PVSD, Mr. Garcia accepted a position as an Assistant Principal with OUHSD, where he served in this role at both Pacifica High School and lastly at Hueneme High School.
Mr. Garcia is a proud resident of Fillmore and product of the Fillmore Unified School District. He is married to Mary-Allyn Garcia, also an employee of FUSD. They have four children, two that are FHS Alumni, and two daughters, who are currently attending FHS.
Mr. Garcia believes in enjoying life by being of service to others. He lives by the quote, "Service to others is the rent you pay for your room here on earth." – Muhammad Ali