Public's Input Sought for N. Fillmore Specific Plan at October 11th Hearing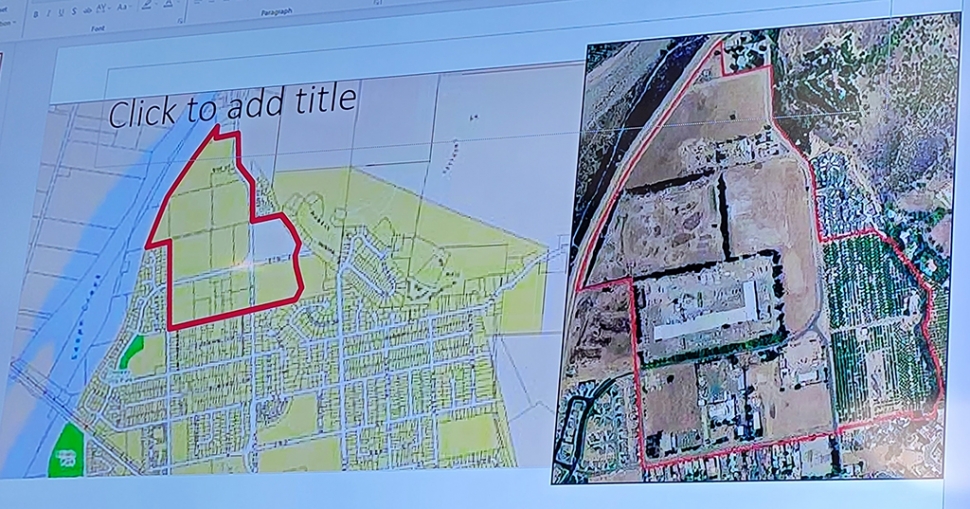 Pictured above is the draft updated North Fillmore Specific Plan Amendment.
By Gazette Staff Writers — Thursday, September 29th, 2022
7-A PUBLIC HEARING: CONSIDER WHETHER TO ADOPT THE DRAFT UPDATED NORTH FILLMORE SPECIFIC PLAN AMENDMENT, NEXUS STUDY FOR IMPACT FEES, AND ENVIRONMENTAL ADDENDUM. Staff recommends that the City Council receive a presentation on the NFSP Amendment and Environmental Addendum, ask its questions, take public comment, consider the Ordinance and Resolution on the Addendum, and continue the public hearing to October 11, 2022, to consider the Nexus Study.
Consent Agenda - 5-0 approved. 7-A - 4-O (Mayor recused herself).
7-B REQUEST. 461 Central, LLC (Alex Glasscock), Owner, is requesting that the City Council approve an Amendment to the Property Remediation Agreement (Attachment 1) for the property located at 461 Central Avenue ("Property"). The requested amendment to the Agreement would allow the Owner until April 20, 2023, to complete installation of the fire alarm system and to satisfy all of the Conditions of Approval. Currently, under the Agreement and several time extensions previously granted, these tasks must be completed by September 30, 2022.
Council approved.
7-C REQUEST. The City Council is being requested to adopt an Amendment to Employee Handbook and updated Personnel Rules to be in compliance with current laws, regulations and personnel procedures. The Amendment to Employee Handbook incorporates previous authorized amendments.
Request approved.
7-D REQUEST Staff is requesting City Council authorization to exercise the City's option to extend the auditor contract for two years so that annual audit for FY 2021-22 can be scheduled as soon as possible.
Council approved.
7-E REQUEST. Staff is requesting that the City Council authorize staff to invest cash in U.S. Treasury notes to take the opportunity to lock in interest rates that are earning close to 4.0%. The City has approximately $35 million of liquid cash, $26 million in California Local Agency Investment Funds and $5.4 million in Certificates of Deposit held in trust by MBS Securities.
Request approved.