Police Use DNA to Help Arrest Fillmore Burglary Suspect
By Ventura County Sheriff Department — Wednesday, January 1st, 2020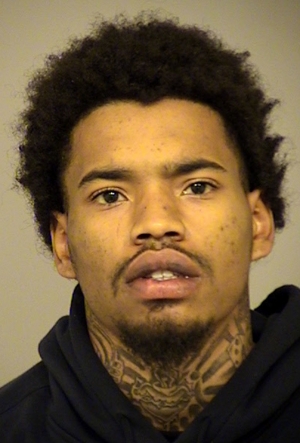 Shawn Ducreay, 20, of Lakewood.
A Lakewood man has been arrested in connection with a commercial burglary that occurred in Fillmore.
On September 21, 2019, deputies responded to a burglary investigation at a restaurant located in the 600 block of Ventura Street. Deputies learned that a suspect smashed the glass front door and entered the business. The suspect took an undisclosed amount of cash from the register and fled the scene. Deputies summoned the help of the Ventura County Sheriff's Crime Scene Investigators (CSI).CSI Technicians were able to collect vital DNA evidence at the scene. The evidence was entered into the Combined DNA Index System (CODIS). CODIS is a database which allows crime laboratories within the United States to share and compare DNA information with one another.
The DNA samples collected at the restaurant linked Shawn Ducreay to the crime. Investigators conducted an extensive background check on Ducreay and learned he was staying in the city of Lakewood. On December 20th, 2019, investigators located Ducreay in his vehicle and he was taken into custody.
Ducreay was booked into the Pre-Trail Detention Facility for PC 459-Burglary. He remains in custody on $10,000.00 bail and has a court hearing on January 6th, 2020.
The Ventura County Sheriff's Forensic Sciences Bureau (FSB) played an integral role throughout the investigation. FSB is a full-service laboratory responding to all law enforcement agencies in Ventura County. The 31 full-time forensic scientists and 8 support staff of the FSB analyze approximately 8,000 cases per year.
Nature of Incident: Burglary Suspect Apprehended
Police Use DNA to Help Arrest Fillmore Burglary Suspect
Report Number: 19-148862
Location: 600 Block of West Ventura Street Fillmore
Date & Time: September 21, 2019 3:30 am
Unit(s) Responsible: Fillmore Investigative Bureau/ Sheriff's Crime Lab/ Gang
Unit (S)uspects, (V)ictims, (P)arty, (D)ecedent City of Residence Age
(A) Shawn Ducreay, 20, of Lakewood
Prepared by: Sergeant Vince Alvarez
Approved by: Captain Garo Kuredjian
Ventura County Crime Stoppers will pay up to $1,000 reward for information, which leads to the arrest and criminal complaint against the person(s) responsible for this crime. The caller may remain anonymous. The call is not recorded. Call Crime Stoppers at 800-222-TIPS (8477).